These lovely multicultural NYC City Hall wedding photos show just what we love about elopements. They're inexpensive, fun, fast… and utterly photogenic.
Hillary's family is Puerto Rican, Declan is from Ireland. They come from extremely different backgrounds and work in completely different fields (Hillary is a dancer; Declan is a white collar type). But, as Declan said, they share the same "unique worldview." They have the same taste in music, film, food, and fun.
That's what matters, right?
They wanted a simple, affordable wedding in NYC — and for that, there's nothing better than nuptials at City Hall. In fact, that's what Kyo and I did when we got married!
Luckily, NYC totally overhauled their City Hall marriage facilities in 2009, so it's a lot nicer now than it was when we got hitched (way back in 2002!). The city created a new computerized system to streamline the bureaucratic process, so couples don't have to wait as long as they used to. They upgraded the restrooms with makeup tables and full-length mirrors. They installed a newly designed chapel space. And they added a gift store for fresh flowers, disposable cameras, and — of course — NYC souvenirs.
All in all, it was a $12.3 million upgrade. Nice to know that it will set you back a grand total of $60 to get married at the Office of the City Clerk! ($35 for the marriage license, and $25 for the ceremony.)
If you're wondering how much Hillary's gorgeous bouquet cost, we don't have the exact price, but we can tell you that they procured it at the exquisite Home-Coming florist/boutique/coffee shop in Greenpoint.
Congratulations to Hillary and Declan, and may you share your "hidden smiles for each other" every day of the year for the rest of your lives. 🙂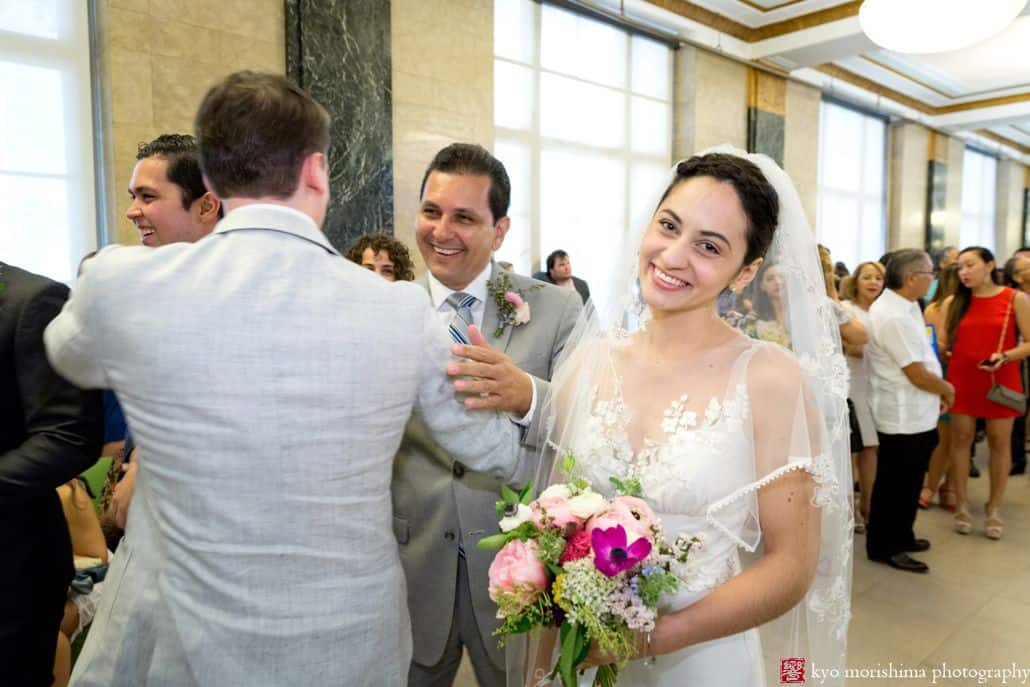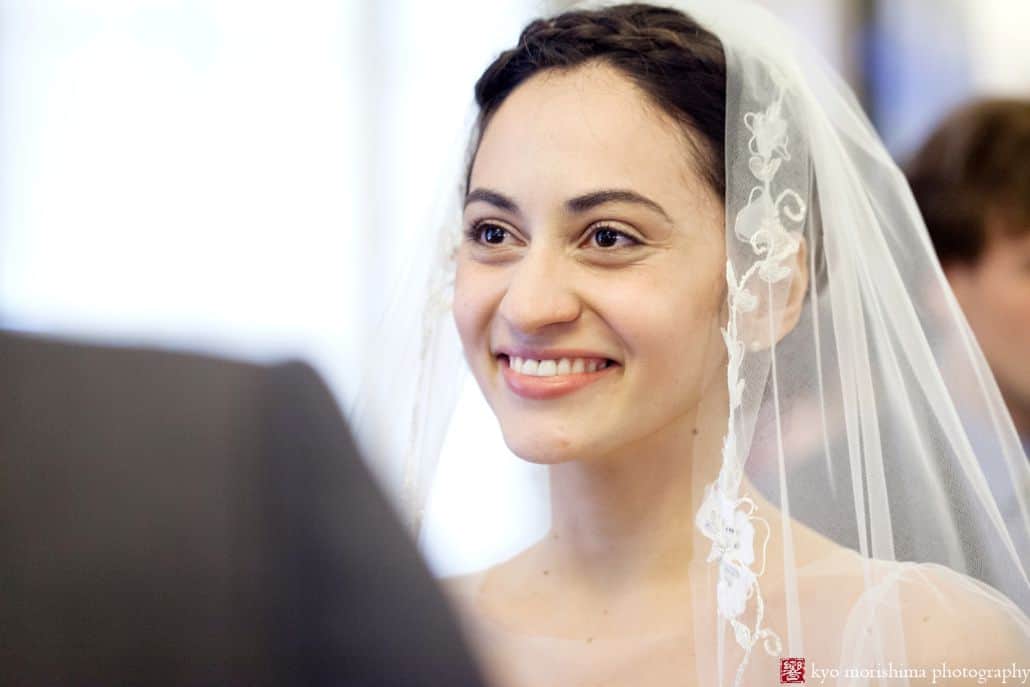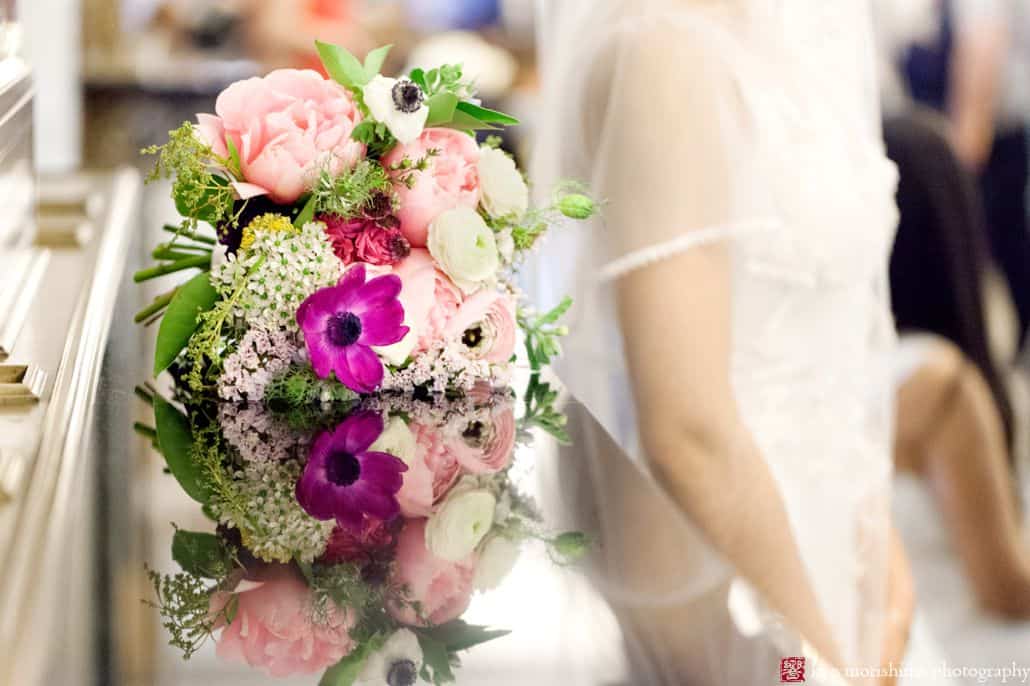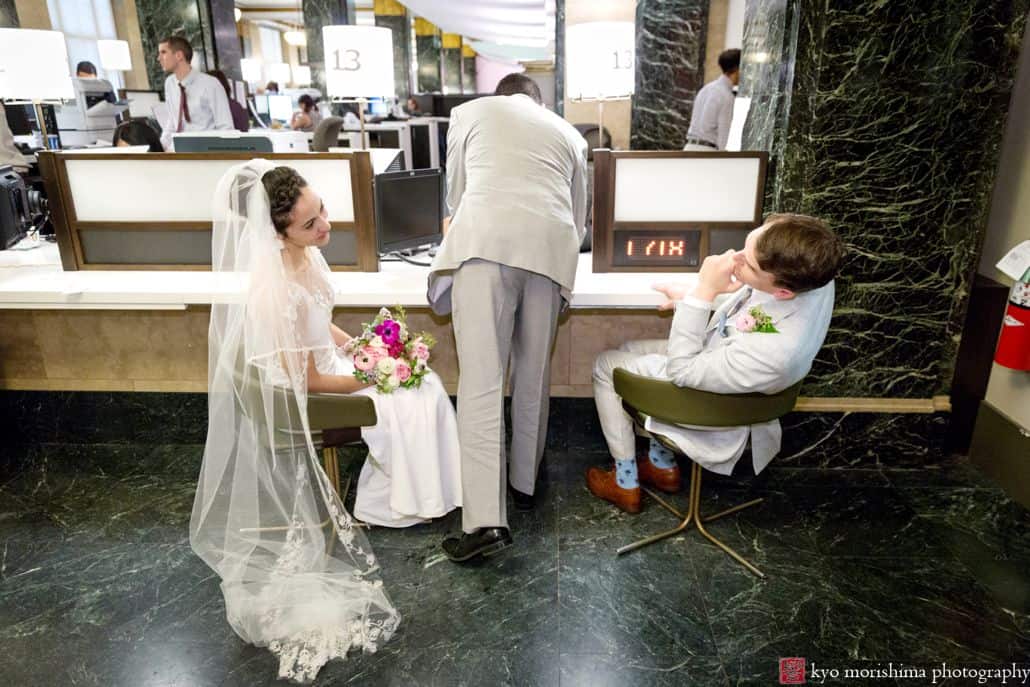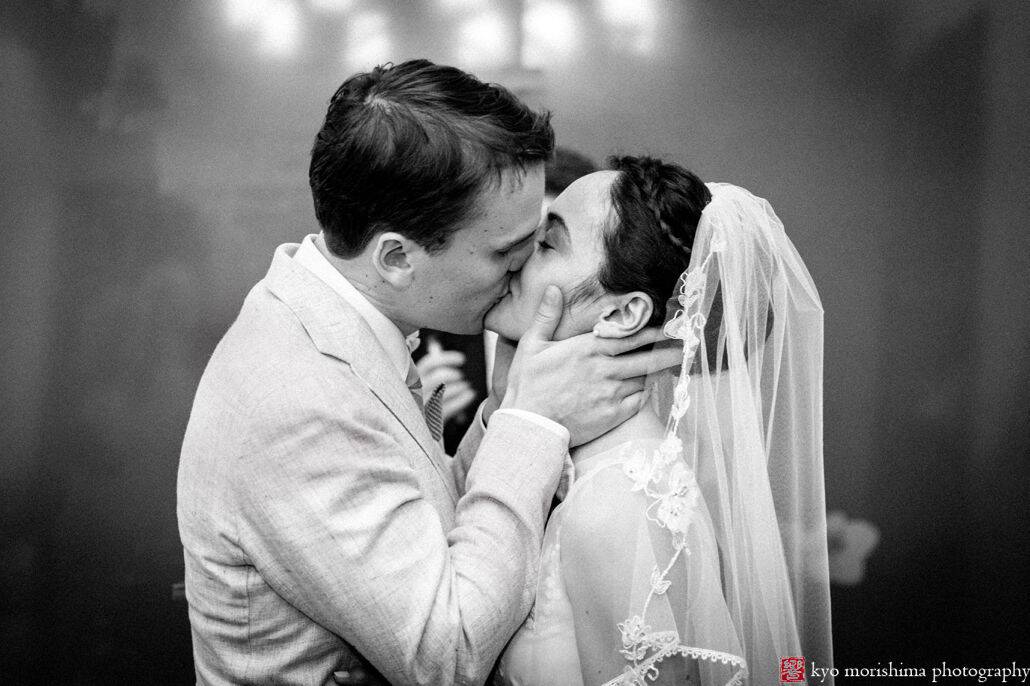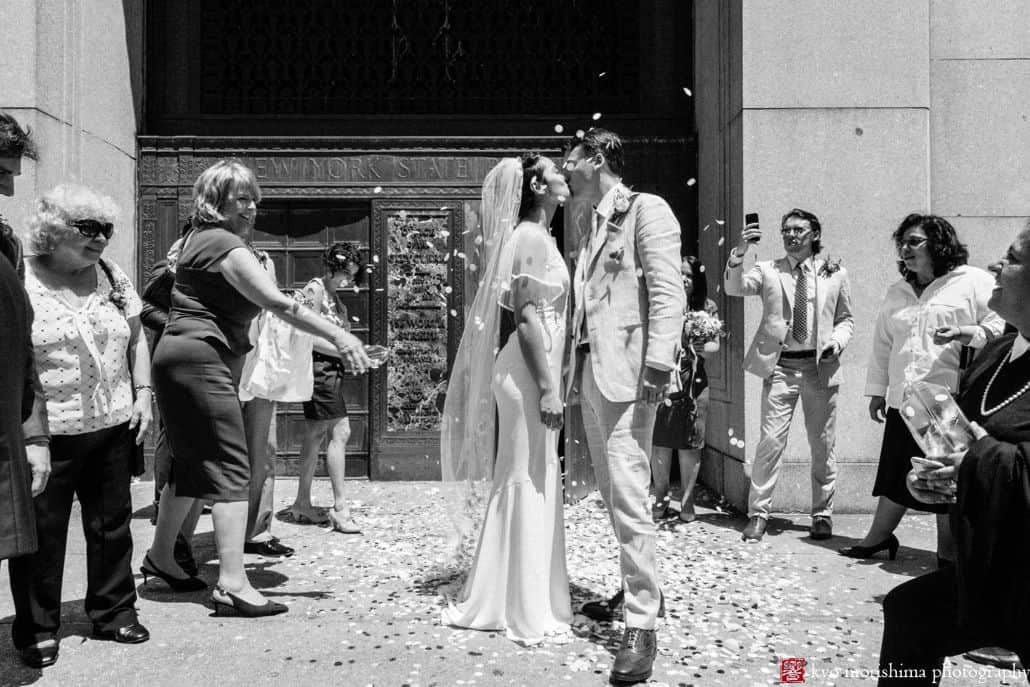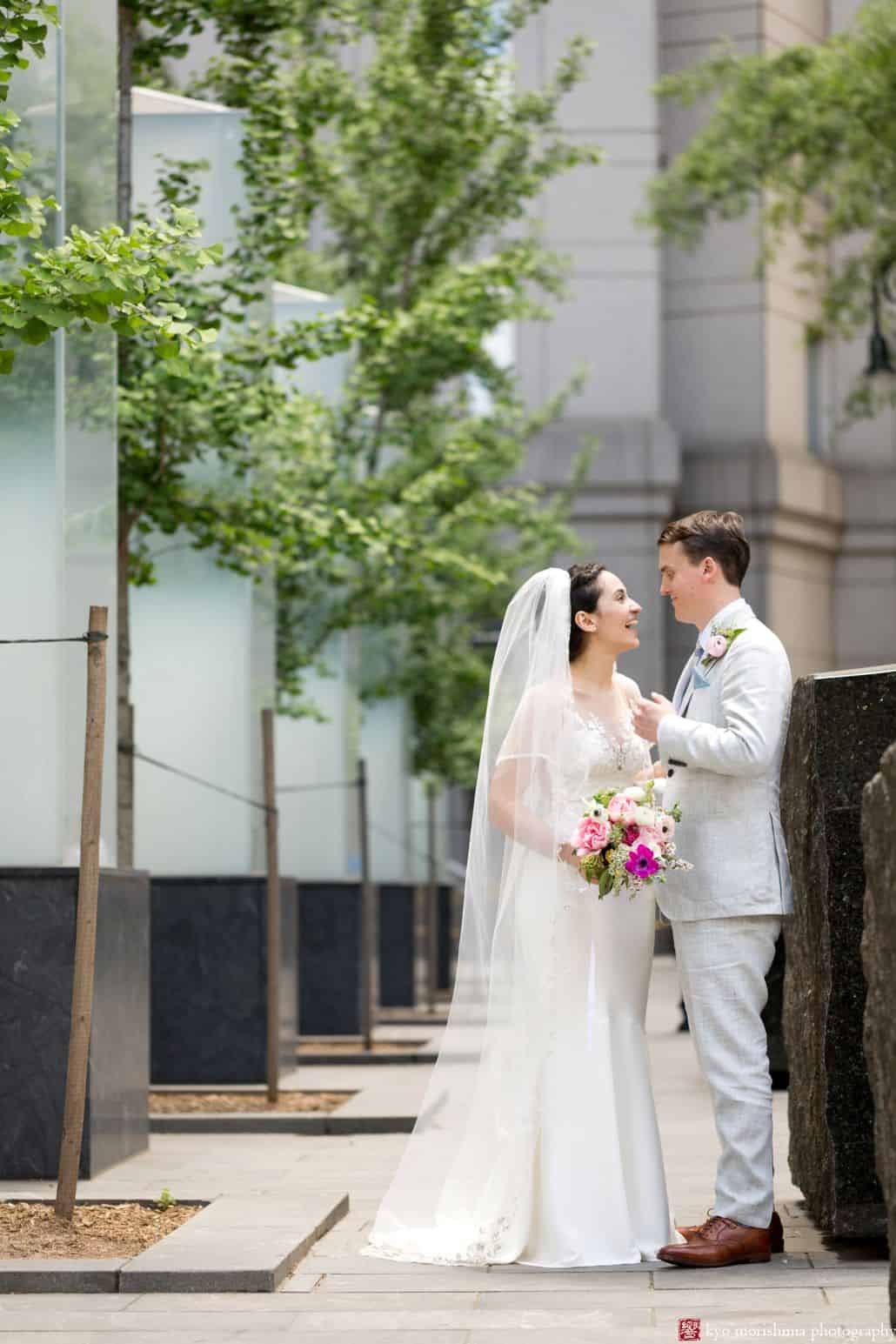 CREDITS
Ceremony Venue: Manhattan, NYC City Hall | Florist: Homecoming
If you love Hillary and Declan's wedding photos, click here to talk to us about your wedding.
https://kyomorishima.com/wp-content/uploads/2017/08/kmp20170602-152bw_nyc-city-hall-elopement-photographer.jpg
686
1030
Kyo Morishima
https://kyomorishima.com/wp-content/uploads/2014/04/kyo-logo-website1.png
Kyo Morishima
2017-09-28 15:16:29
2017-09-28 15:16:29
NYC City Hall Wedding Photos: Hillary and Declan