See if you agree with us: these Blooming Hill Farm wedding photos prove that there is no such thing as bad weather when you're having the happiest day of your life.
When we met Alex and Ethan at a tiny cafe near the Flatiron Building, we hit it off right away. We talked about music, food, and books… and Ethan told me about a book that is now at the top of my reading list: The Hare with Amber Eyes, a memoir about a storied Jewish banking family that lost everything in the Holocaust — except an unusual collection of Japanese netsuke (tiny carved objects used almost like buttons to attach a pocket to men's kimonos).
Alex and Ethan's eclectic interests came together in the way they planned their wedding. They decided to get married at Blooming Hill Farm, a multi-faceted operation that sells over 200 homegrown and foraged fruits and vegetables at farmers markets and directly to restaurants across the NYC area. The farm also offers an incredible brunch every Saturday and Sunday, and chef-prepared farm dinners periodically throughout the year. (Their specialty is brick oven pizza topped with seasonal vegetables and artisanal meats.)
To top it off, the farm itself is filled with potted flowers, picturesque wooden outbuildings, and of course fields upon fields of mesclun, kale, wild nettle, cabbage, garlic, squash, radishes, peach trees, apple trees, and a panoply of herbs.
Unfortunately, the morning of Alex and Ethan's wedding, we woke up to a dismal weather forecast. Heavy clouds filled the sky and it was already beginning to drizzle. As Kyo drove to the farm, the precipitation became heavier. By the time he arrived, the rain was pouring.
Here's the wonderful part: Alex and Ethan were completely unfazed. They had huge smiles on their faces and were laughing and joking with their friends and families from the moment they arrived. It wasn't the weather they had hoped for when they booked such an exceptional outdoor venue — but they didn't let it affect them in the least.
In fact, as you can see from the photographs, the rain might have made their wedding photographs even more romantic and atmospheric than they might have been on a clear, sunny day.
By the time their reception started, everyone was in a jubilant mood. Alex and Ethan had booked one of our very favorite bands on the Eastern seaboard, the West Philadelphia Orchestra, a deliriously raucous Balkan brass band — aka "sweaty dance explosion." Within minutes, the music swept everybody off their feet. Literally!
Congratulations, Alex and Ethan! May the rest of your life be filled with sweet music together!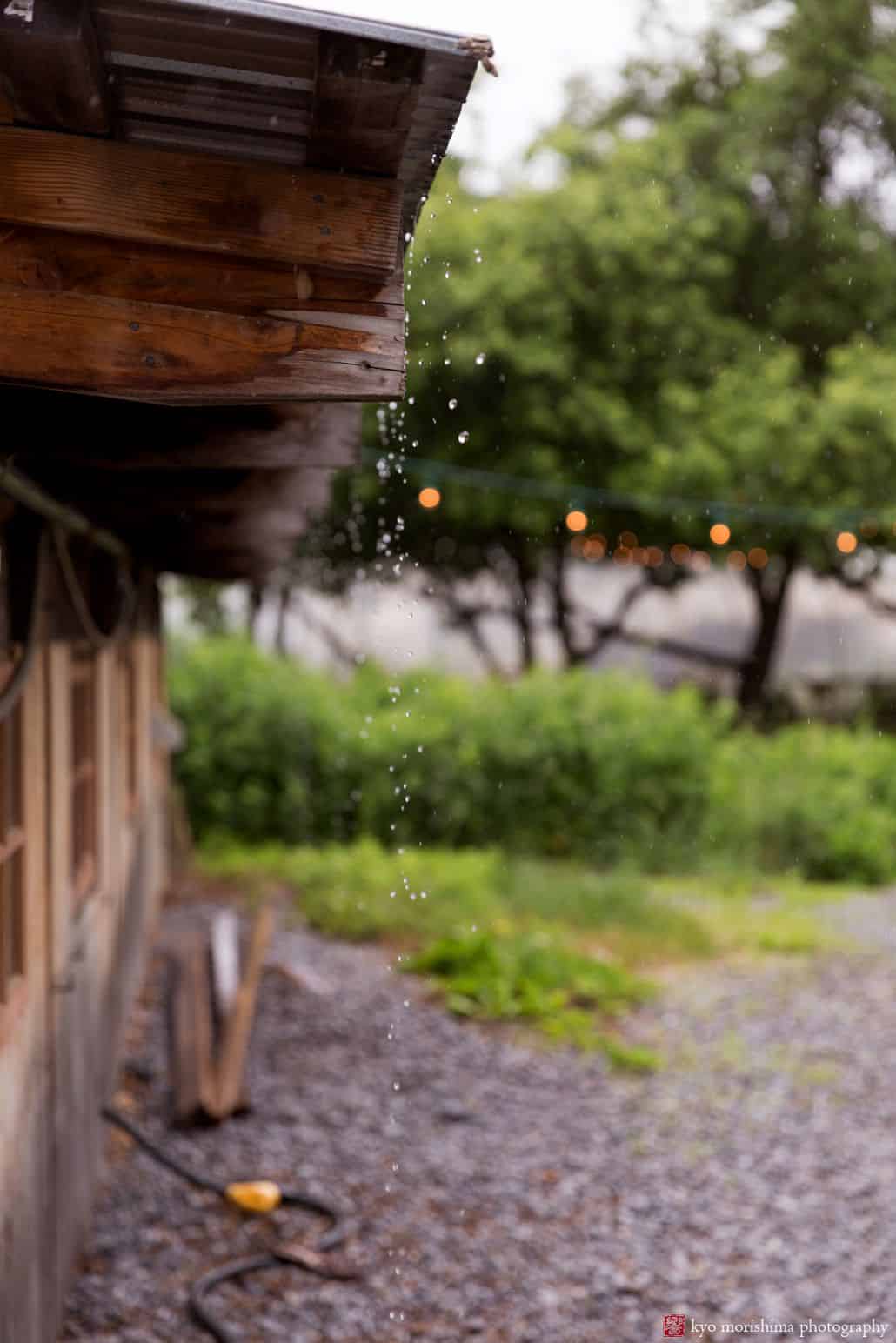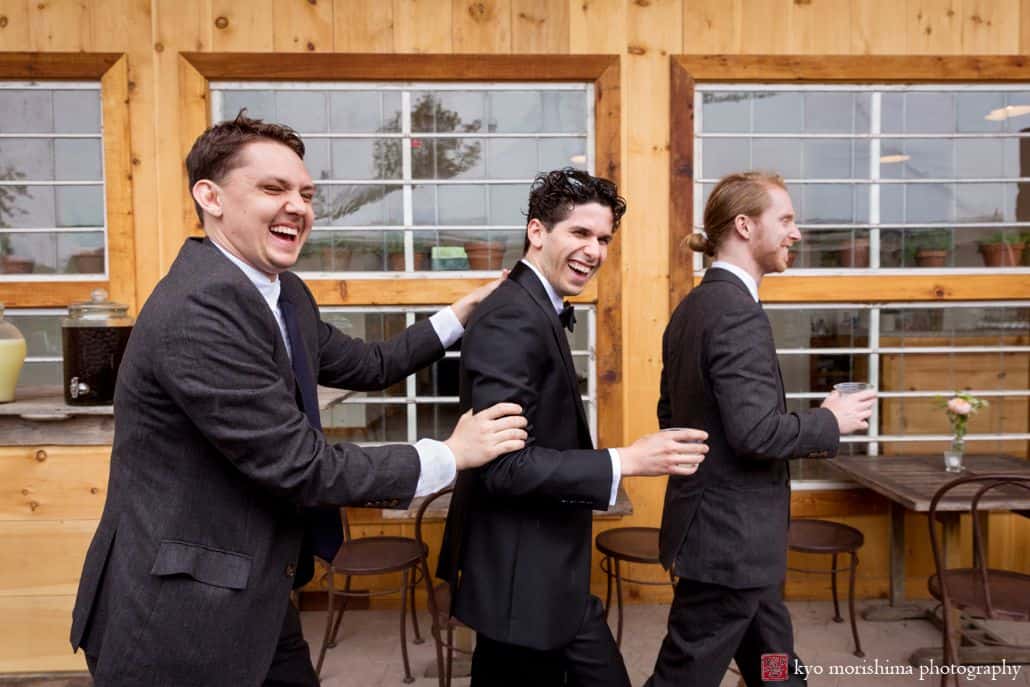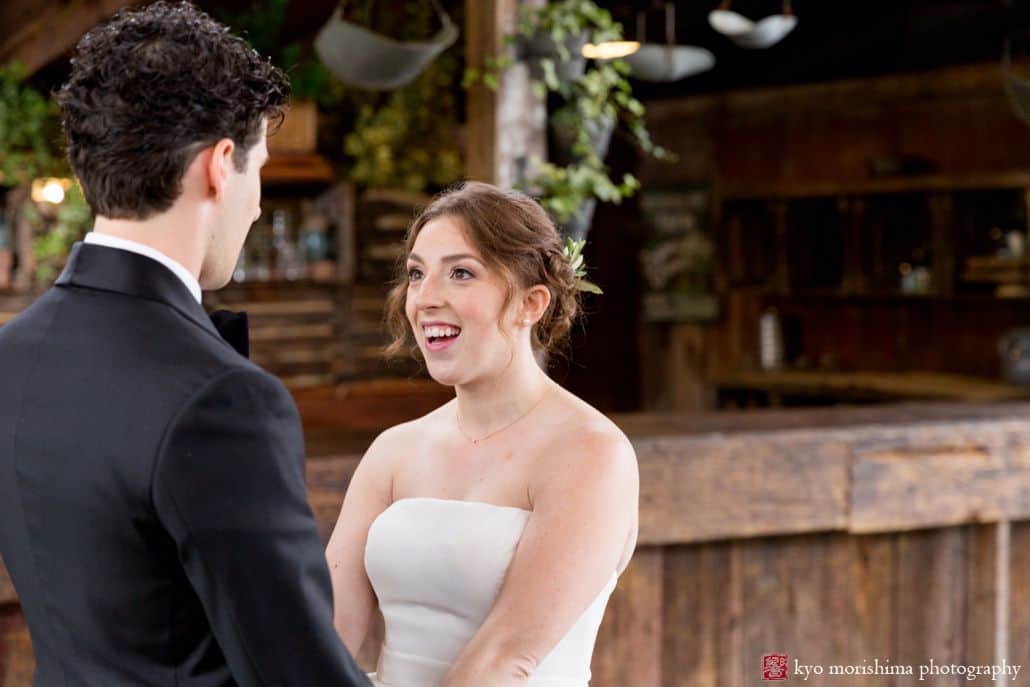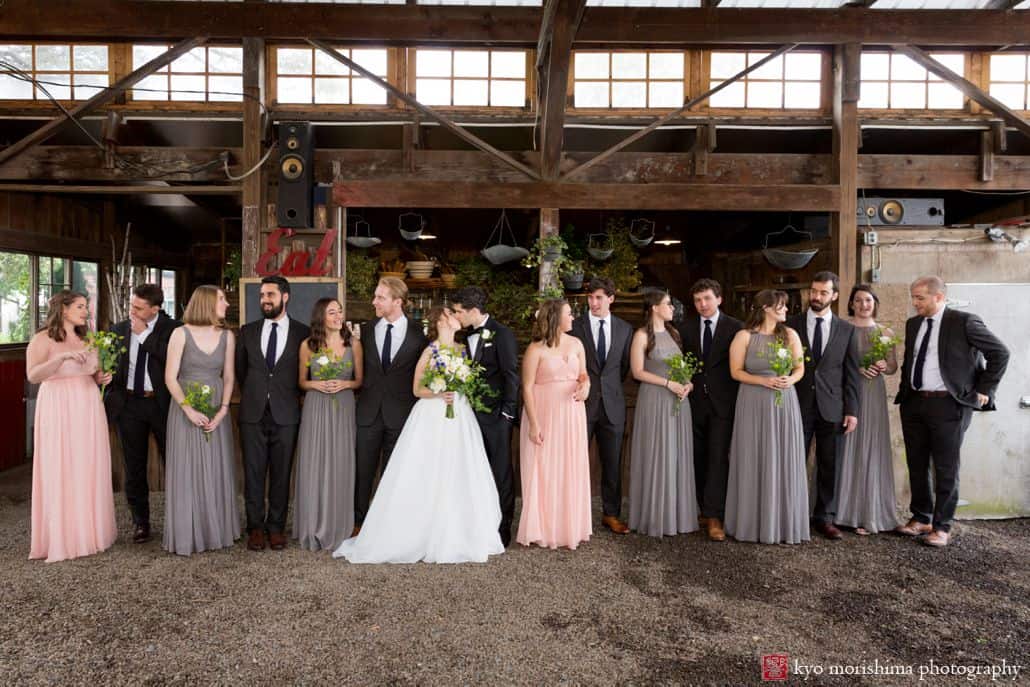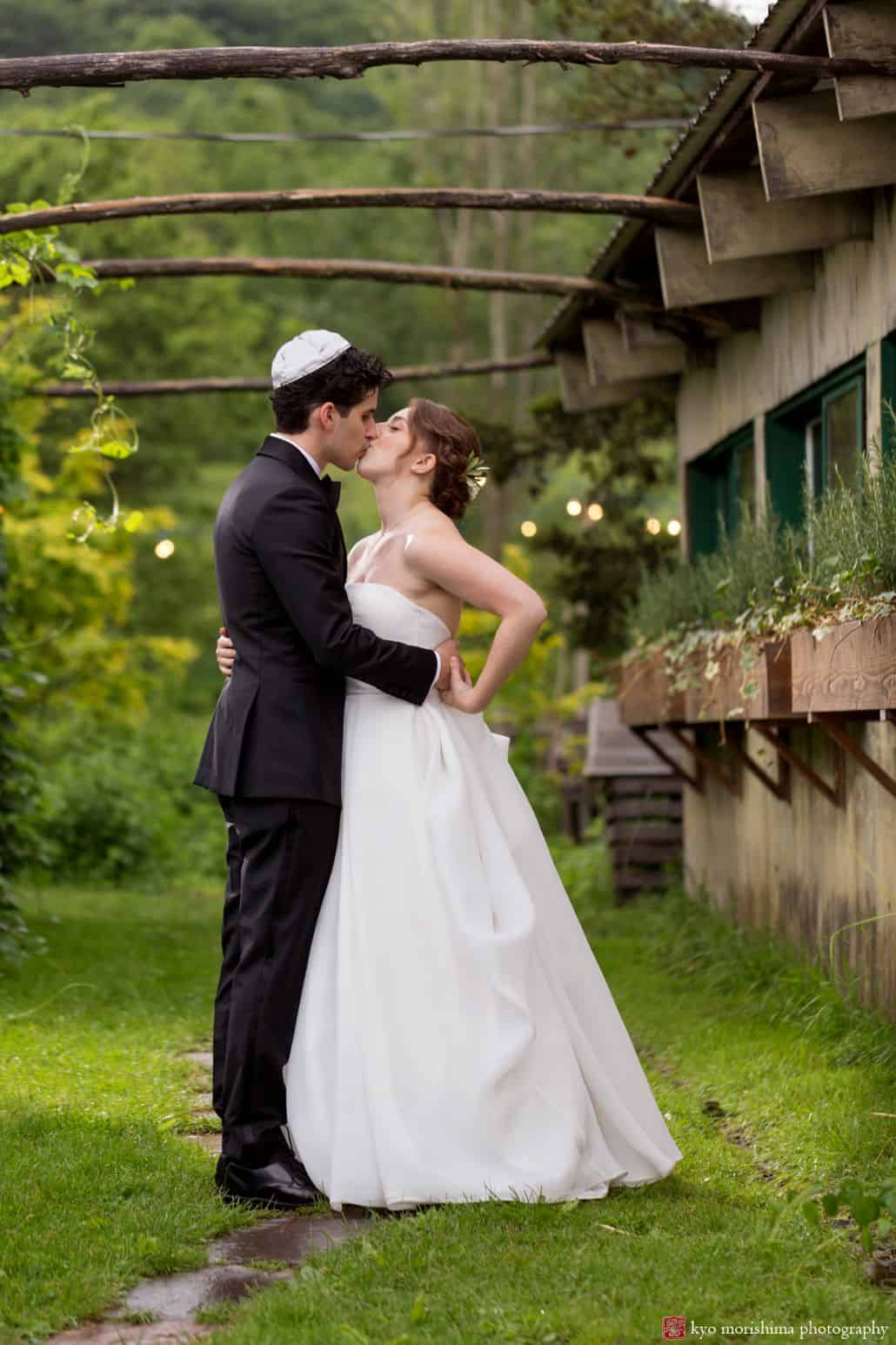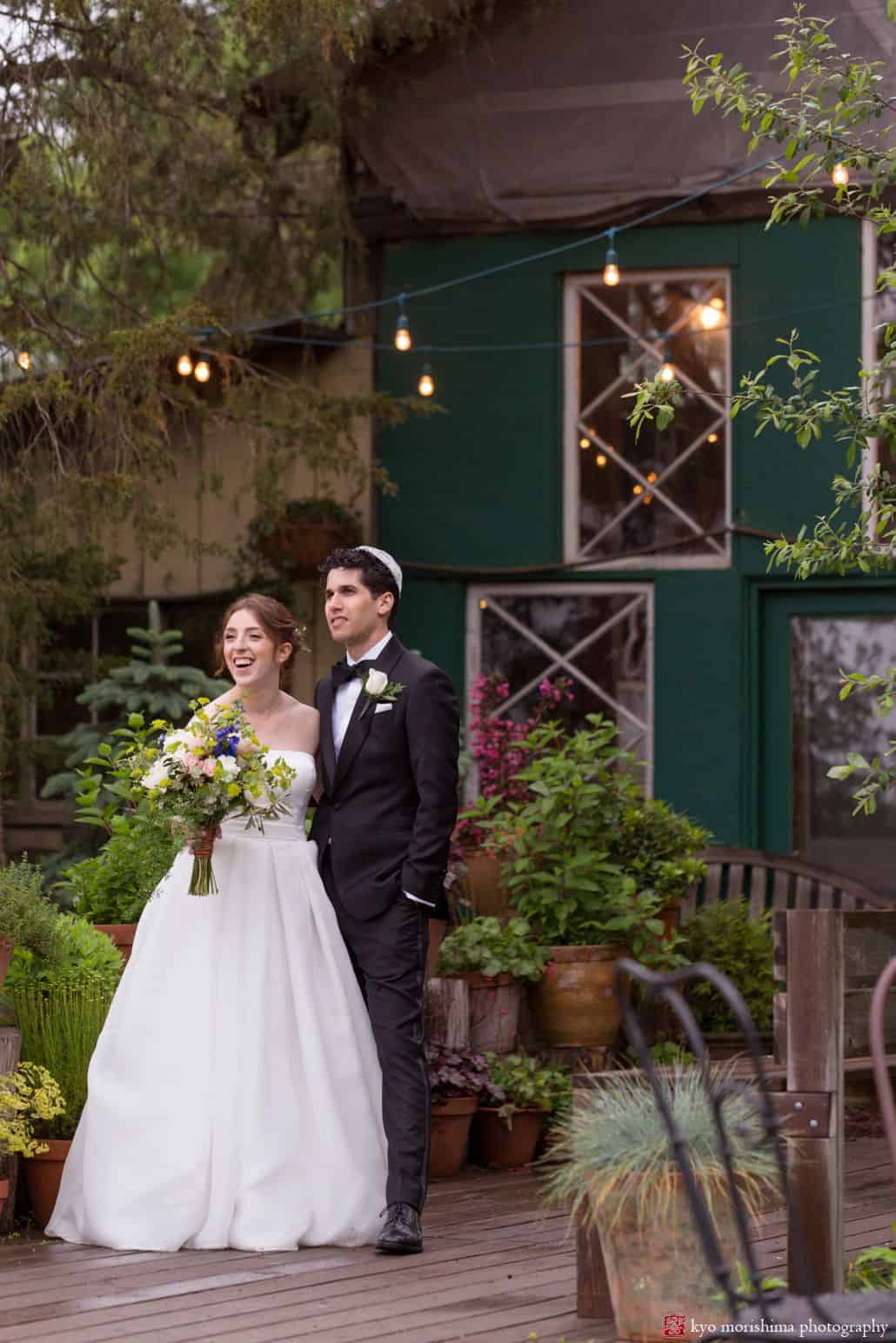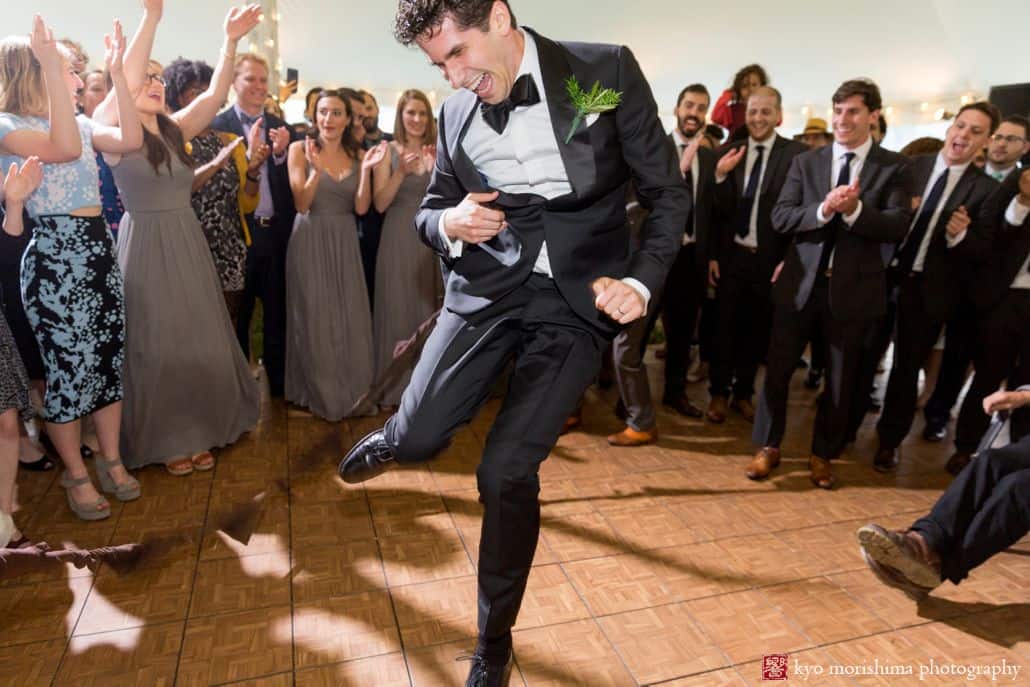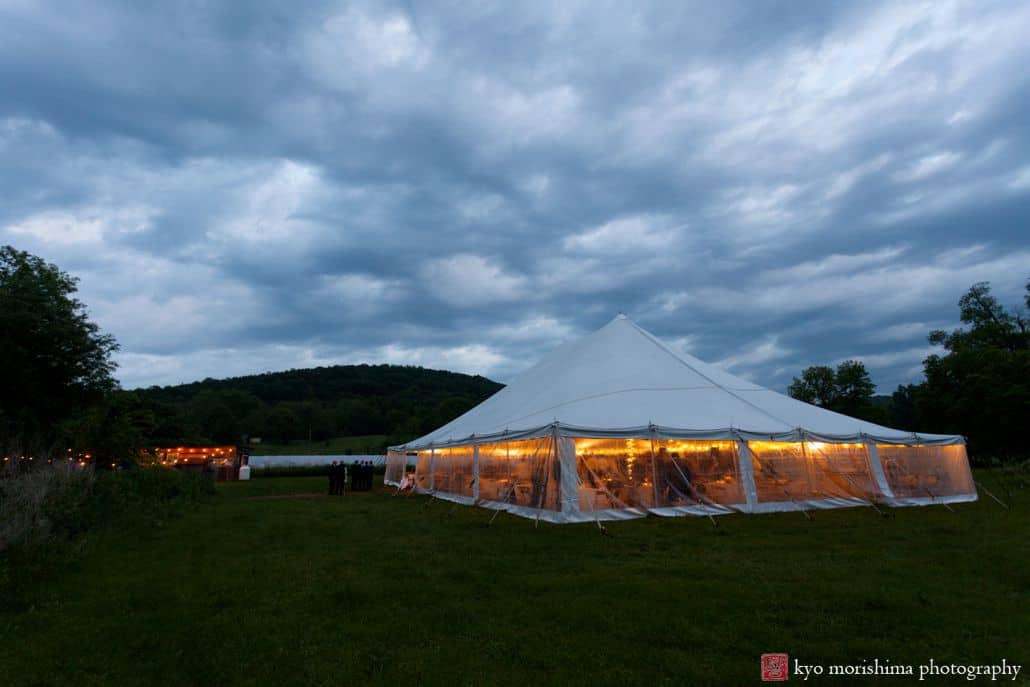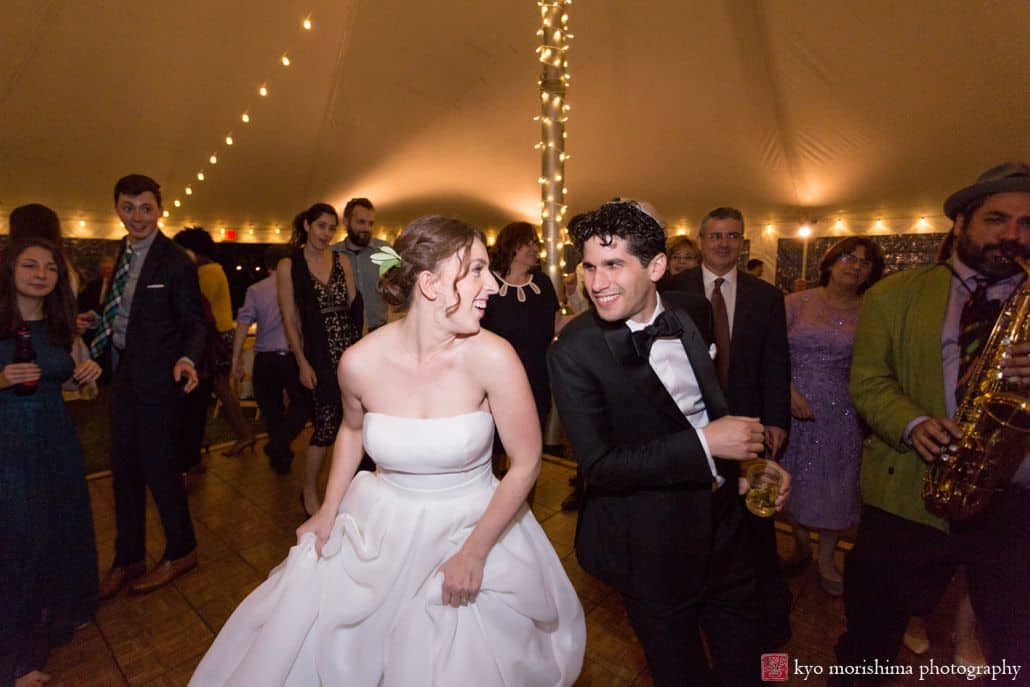 CREDITS
Wedding Venue: Blooming Hill Farm | Wedding Cake: The Village TeaRoom | Wedding Tent: Cartwright & Daughters Tent & Party Rentals | Makeup: Makeup by Monique | Florist: Fleur-Di-Re | Day-of Wedding Coordinator: Hudson Valley Ceremonies | Wedding dress: Designer Loft Bridal | Band: West Philadelphia Orchestra
If you love Alexandra and Ethan's wedding photos, click here to talk to us about your wedding or special event.
https://kyomorishima.com/wp-content/uploads/2017/08/kmp20170604-271_blooming-hill-farm-wedding.jpg
1546
1030
Kyo Morishima
https://kyomorishima.com/wp-content/uploads/2014/04/kyo-logo-website1.png
Kyo Morishima
2017-08-24 14:44:31
2017-08-24 14:44:31
Blooming Hill Farm Wedding Photos: Alexandra and Ethan