We knew this casual celebration at several unique small wedding venues in Old Town Alexandria was going to be special from the first moment we met Yesel and Alex.
We had planned to meet one evening about a year before their wedding, but at the appointed time when we were supposed to get together, it was pouring rain and the cafe where we were going to meet was closed. Kyo and I scrambled to find another place and texted them that we would meet them at a nearby restaurant.
Alex arrived first, totally unfazed. We introduced ourselves and asked where Yesel was. "We came separately, she's on the train and there's a delay, but she'll be here," he said. We had a lively conversation with Alex, and about 20 minutes later, Yesel arrived. She was just as unfazed as him by the change of plans, nasty weather, and public transportation hiccup.  After speaking with both of them for more than an hour, this was our distinct impression — that Yesel and Alex are grounded, positive human beings who don't sweat the small stuff.
As it turns out, they met when Yesel was an adjunct lecturer in a social work program where Alex was her student. Now they both work in social work and pyschotherapy. The question is, did their training in psychology help them develop such a calming, cheerful presence, or was it their personalities that drew them to the field? Hm…. that's a chicken-or-egg question that probably applies to many people! 
We can't resist sharing the story of how Alex proposed, as told to us by Yesel:
Alex surprised me at his apartment in Washington Heights, NYC on Thursday July 14th, 2016. I flew into New York from Chicago as one of our usual monthly long-distance weekend trips and to help him pack his belongings for our upcoming move to New Jersey. I had travel problems so by the time I arrived at his apartment around 4PM, I was grumpy and hungry. He had food ready for me, he had a co-worker stop by to say hello, and then shortly after I'd been fed, Alex suggested I take a quick rinse to rest after my travels. When I got out of the shower, changed, and returned to the kitchen, Alex asked me how I planned to organize and pack up the kitchen belongings. Knowing I'd get into hyper-organization mode (because I am obsessed with packing and organizing), I diligently started going through all of the drawers and cupboards. Little did I know that I neglected to open one more drawer. Alex asked me what was left in that drawer, I opened it to show him the cutting boards, and instead found a lone ring box (and no cutting boards!). He took out the box, the ring, got down on one knee, said some sweet words, and asked me to marry him. Of course I said yes.
And, since Yesel and Alex are "professionals" in the field of emotions and relationships, we wanted to pass along their morning routine, which might be a good idea for all couples to emulate: soon after they wake up, they practice yoga together. And right after they finish, they hold each other and hug before they go about their day.
Keep shining your light in the world together, Yesel and Alex!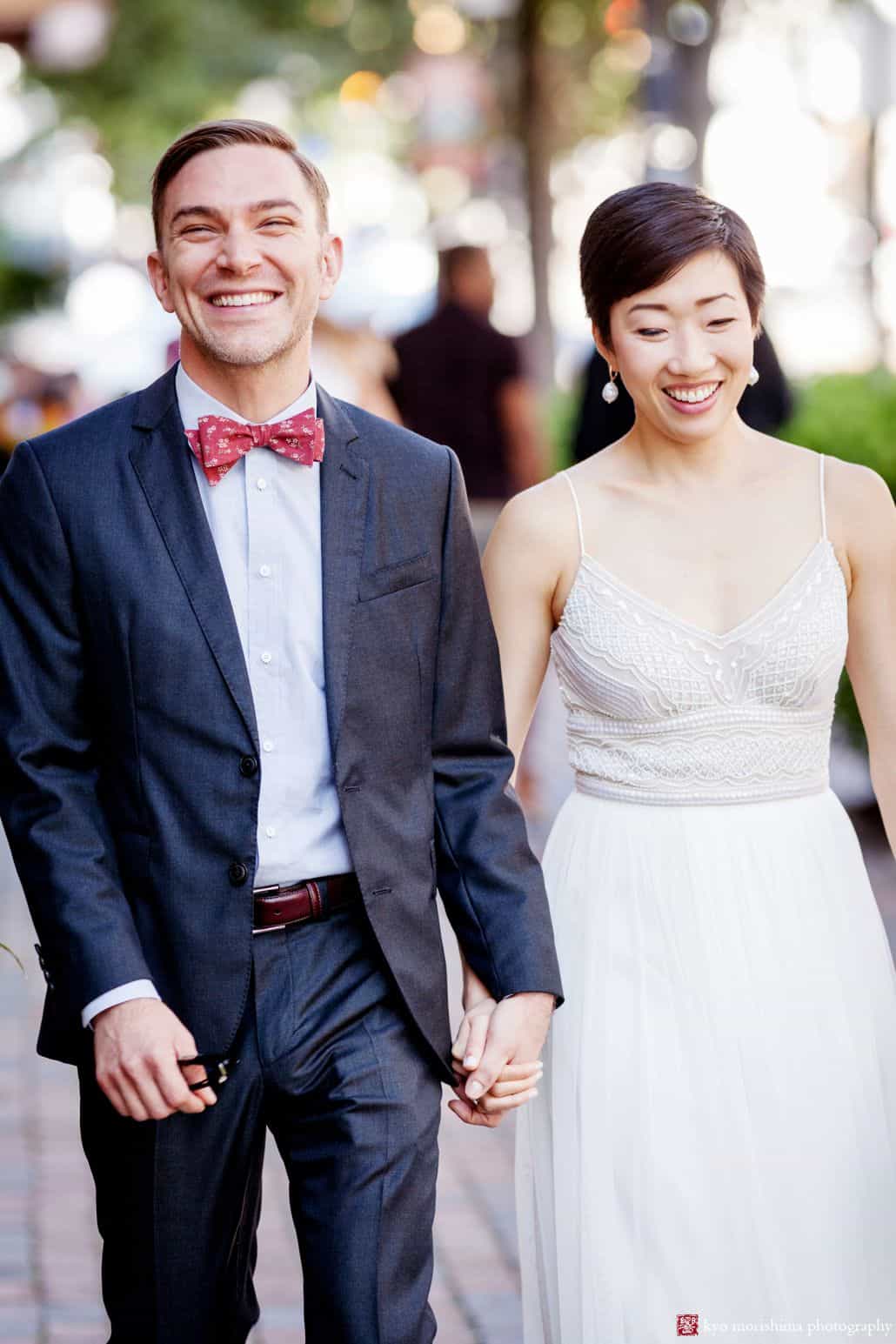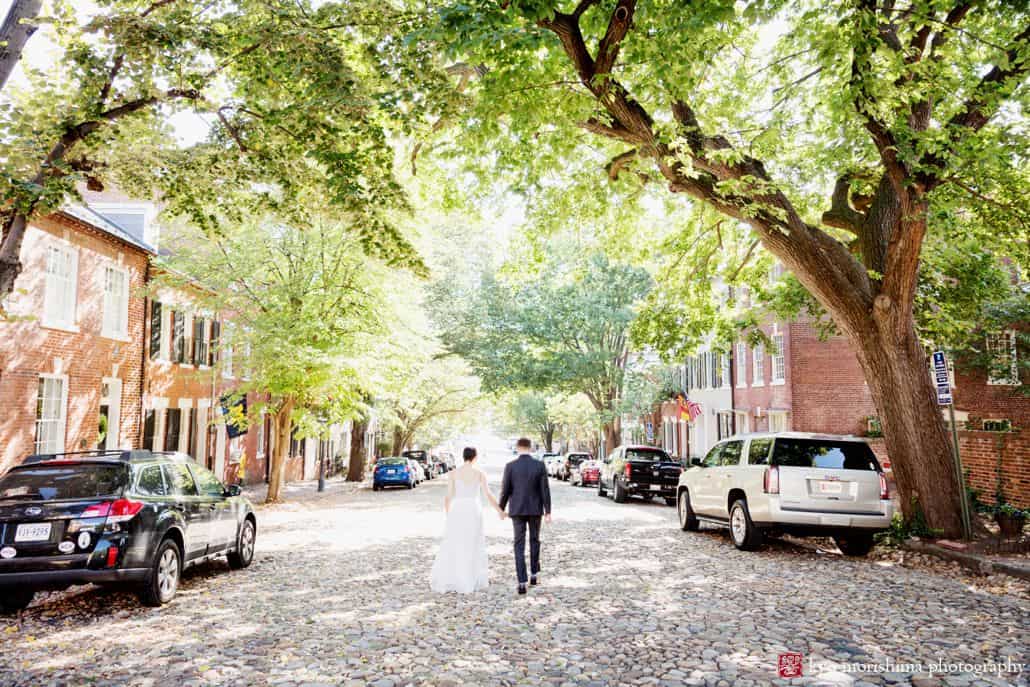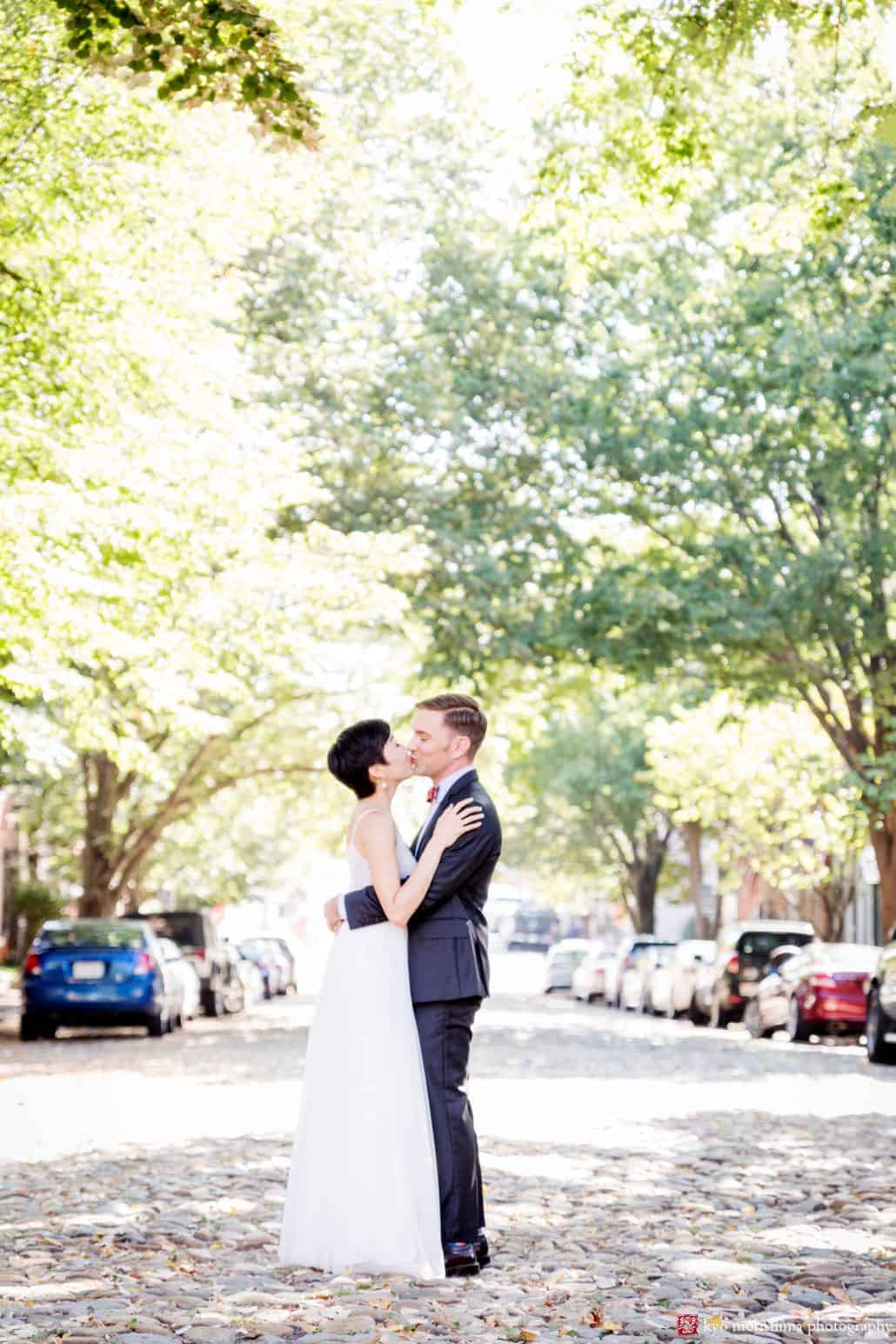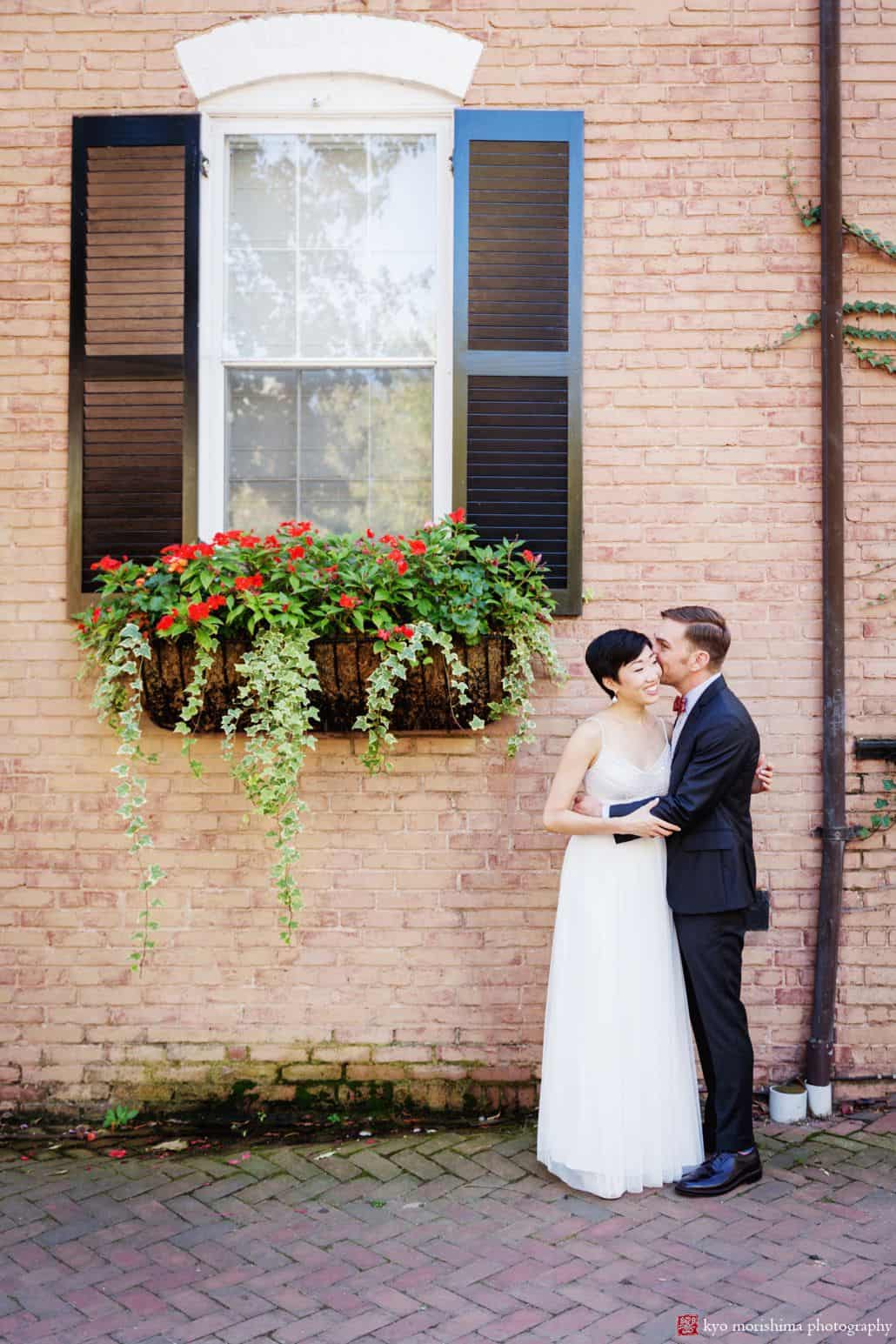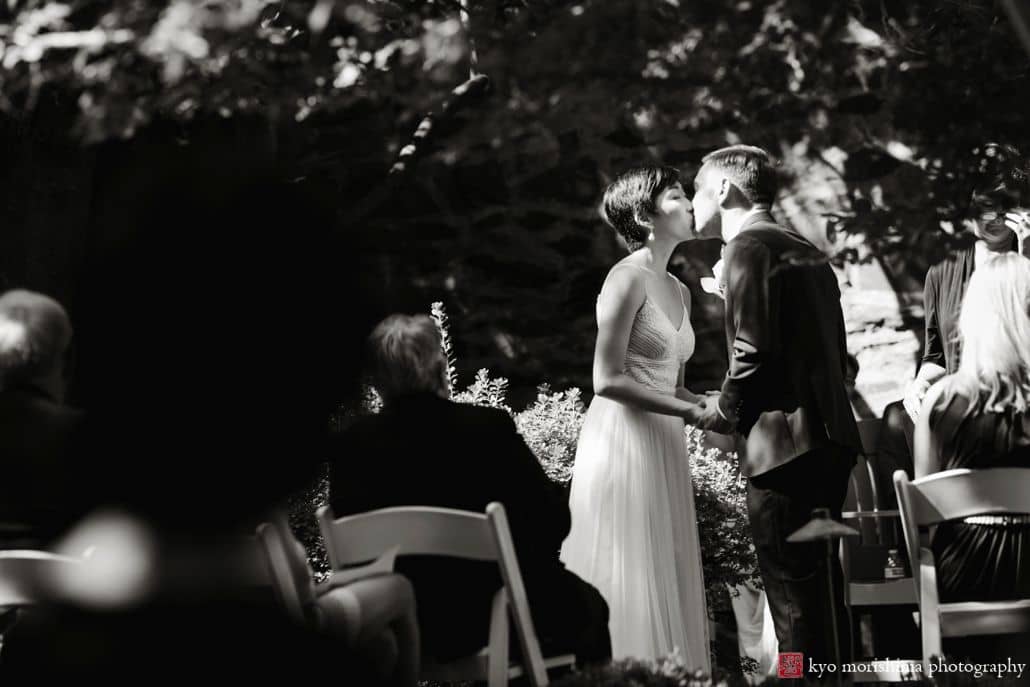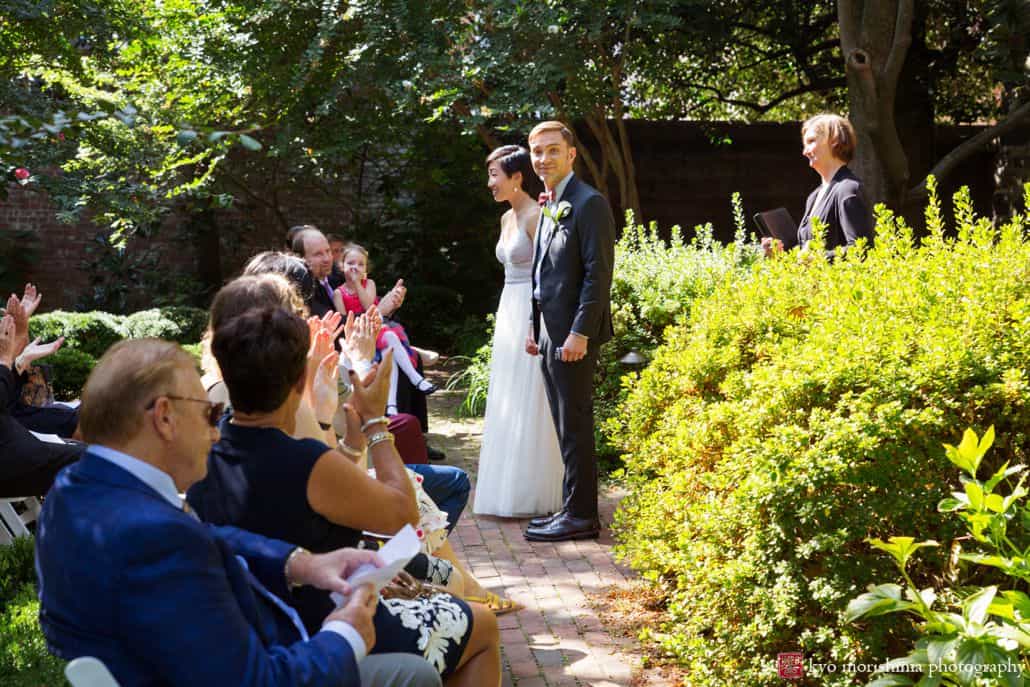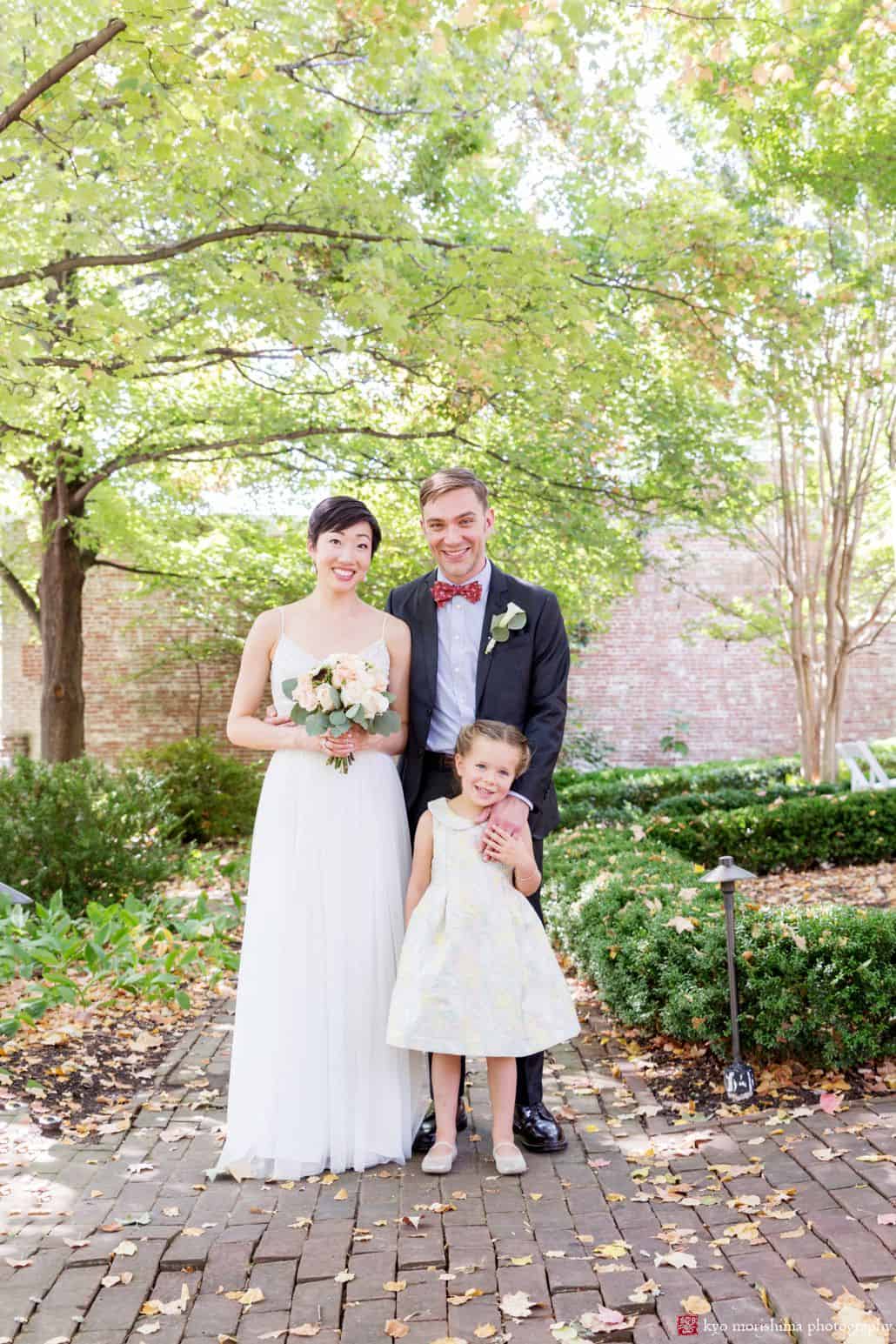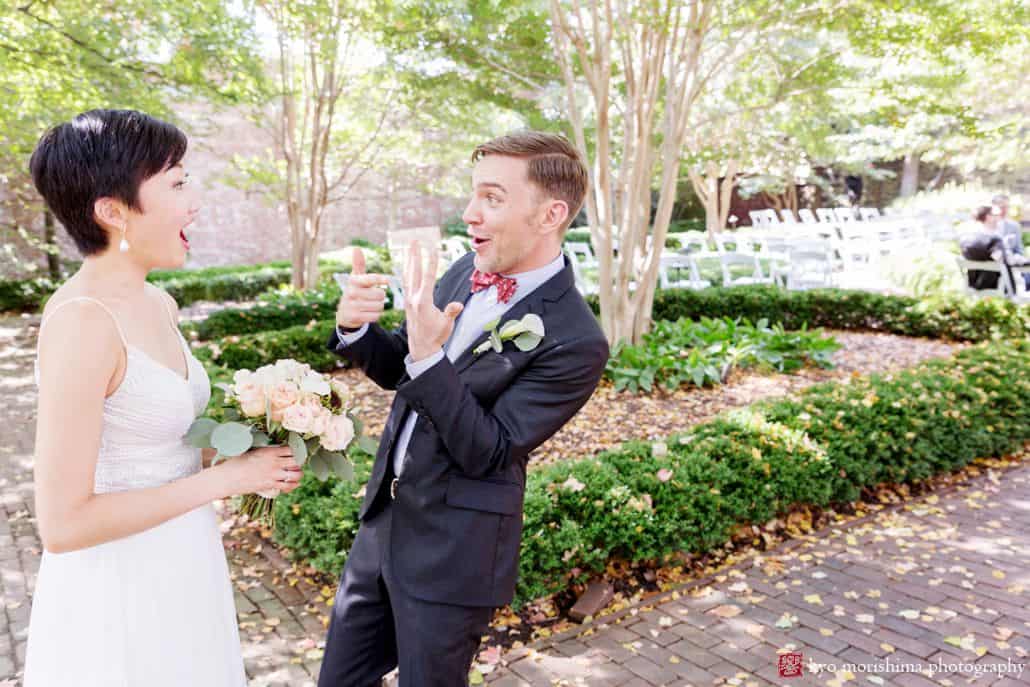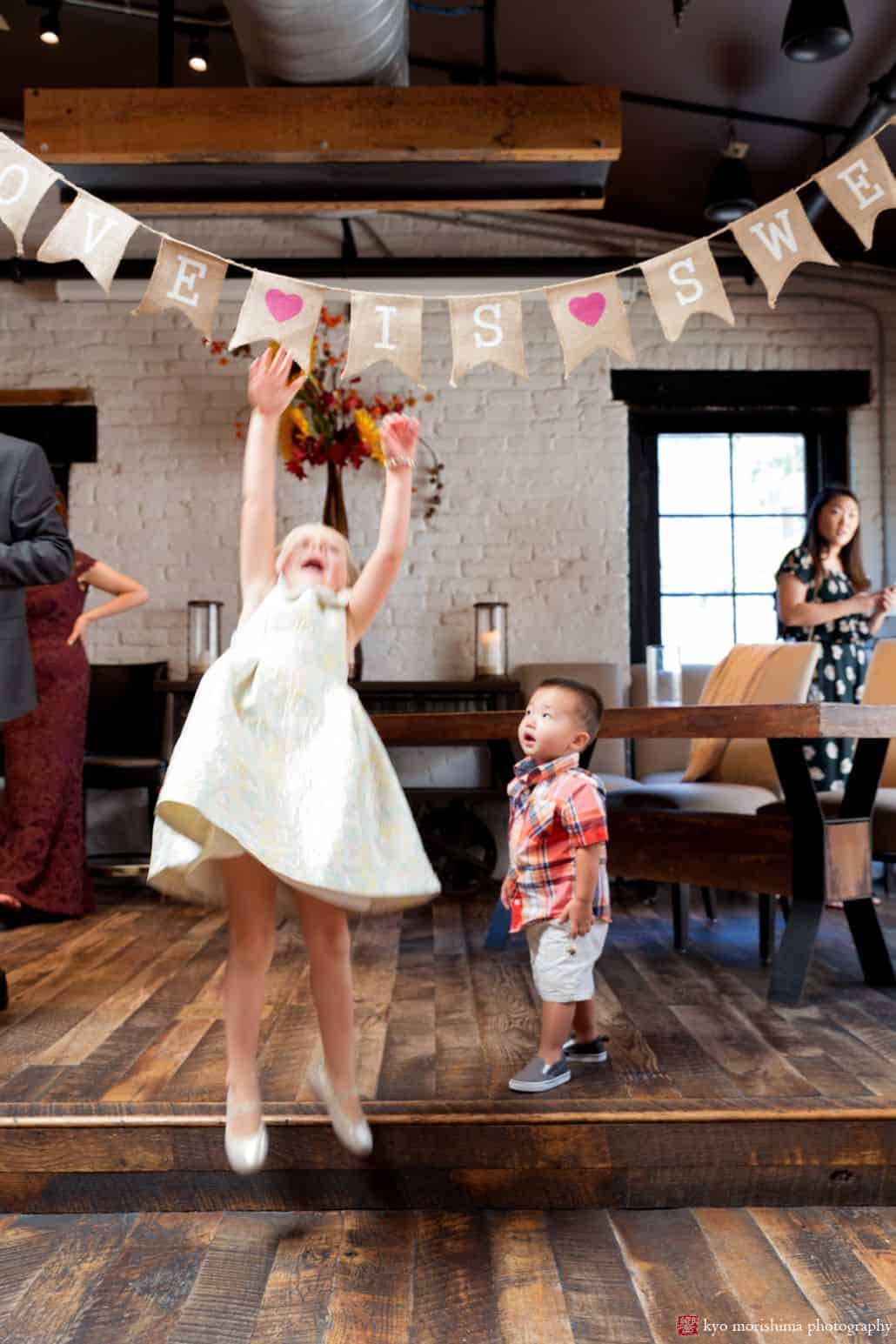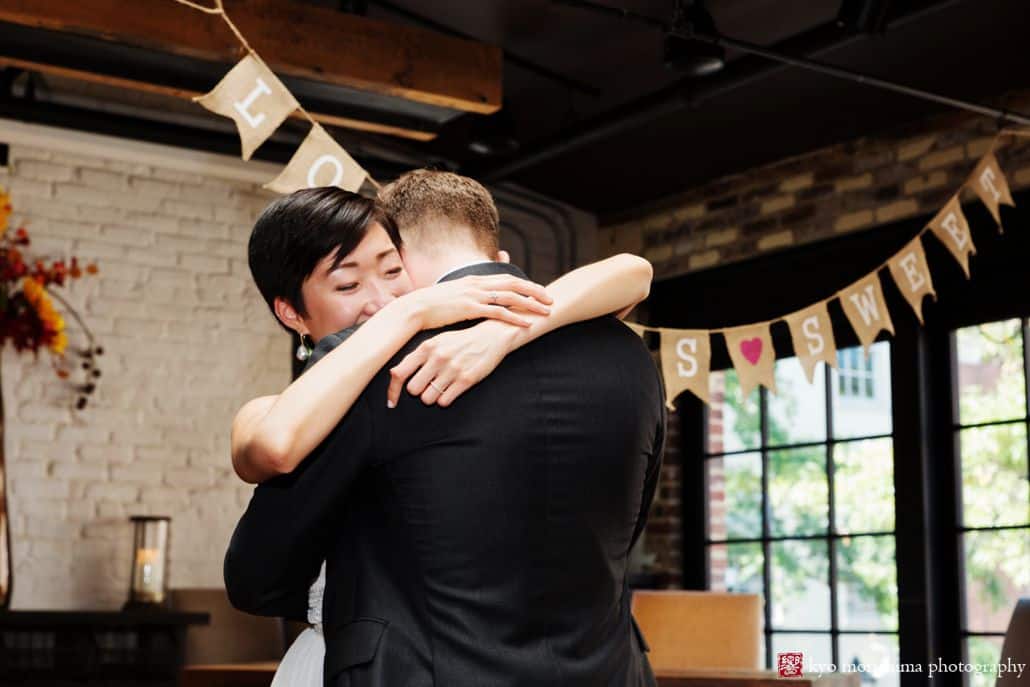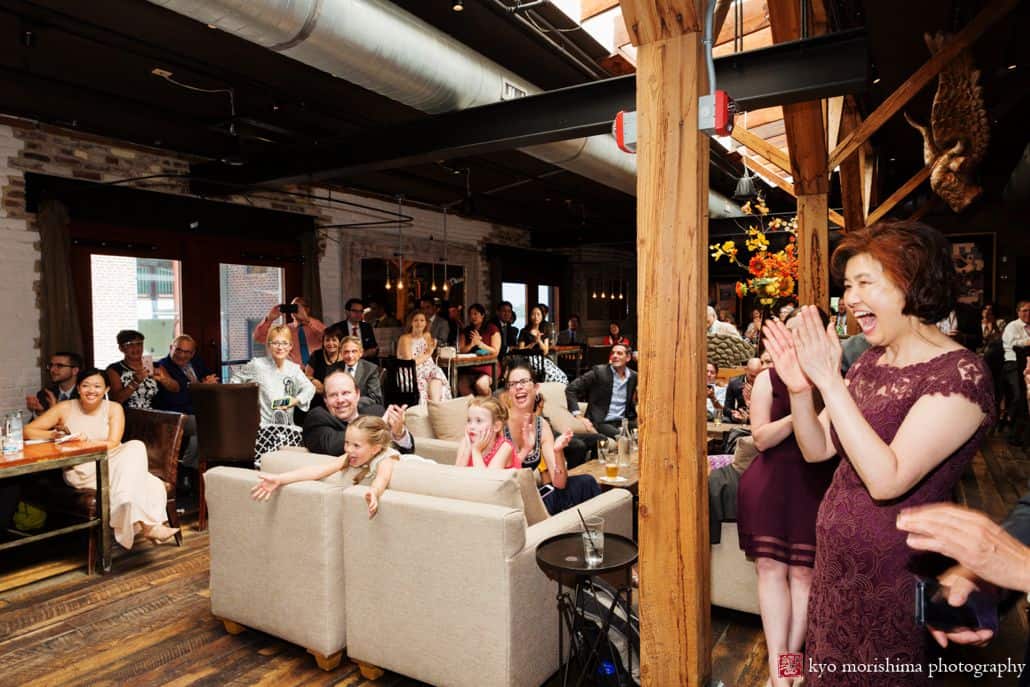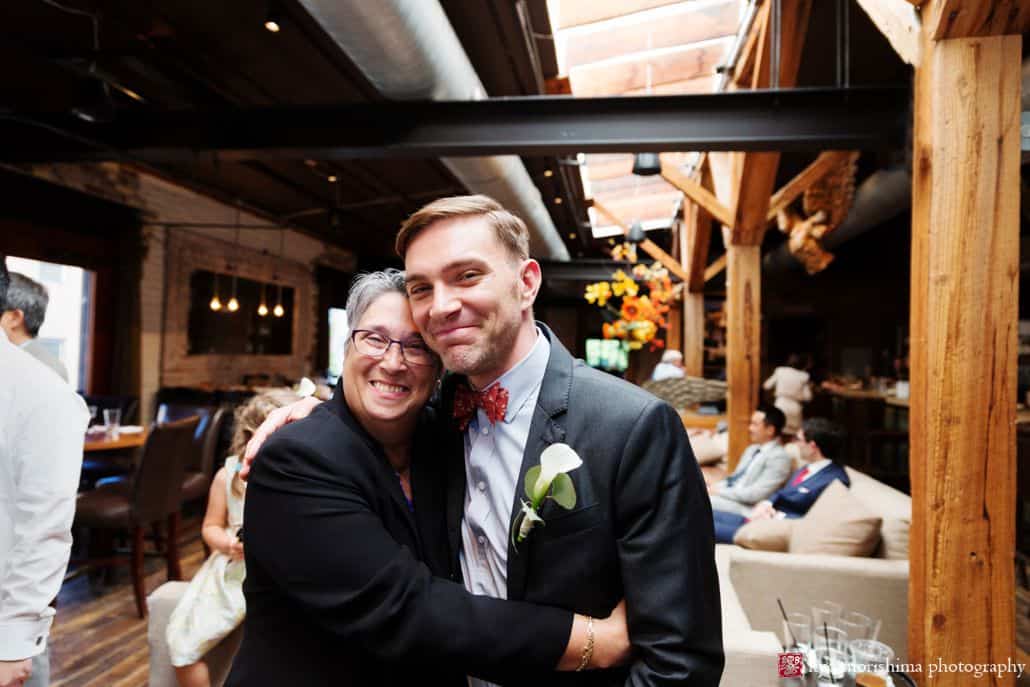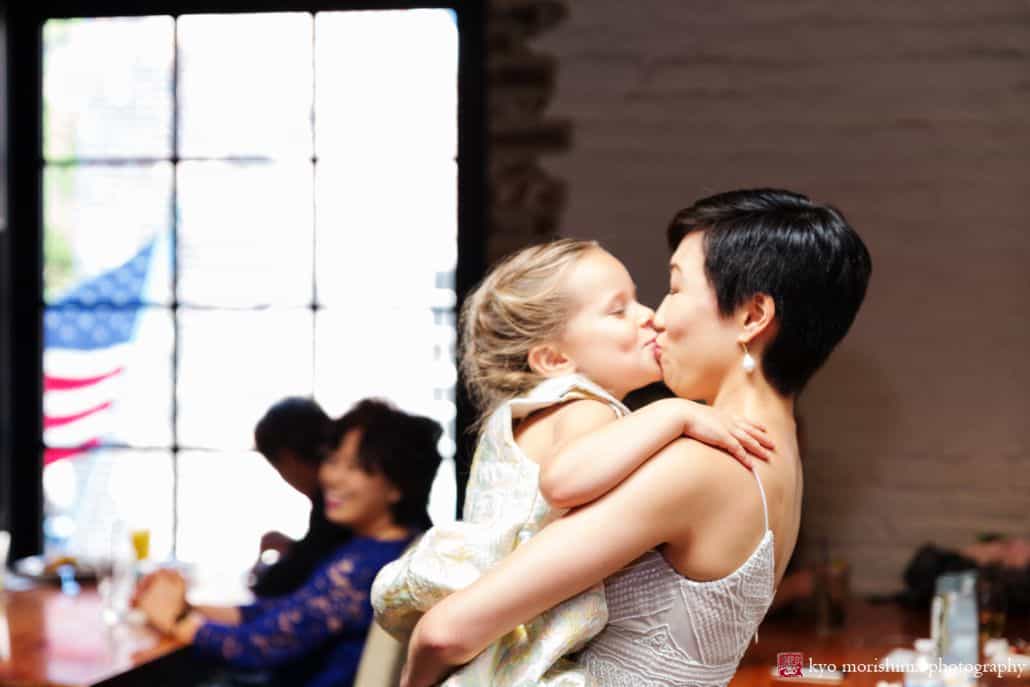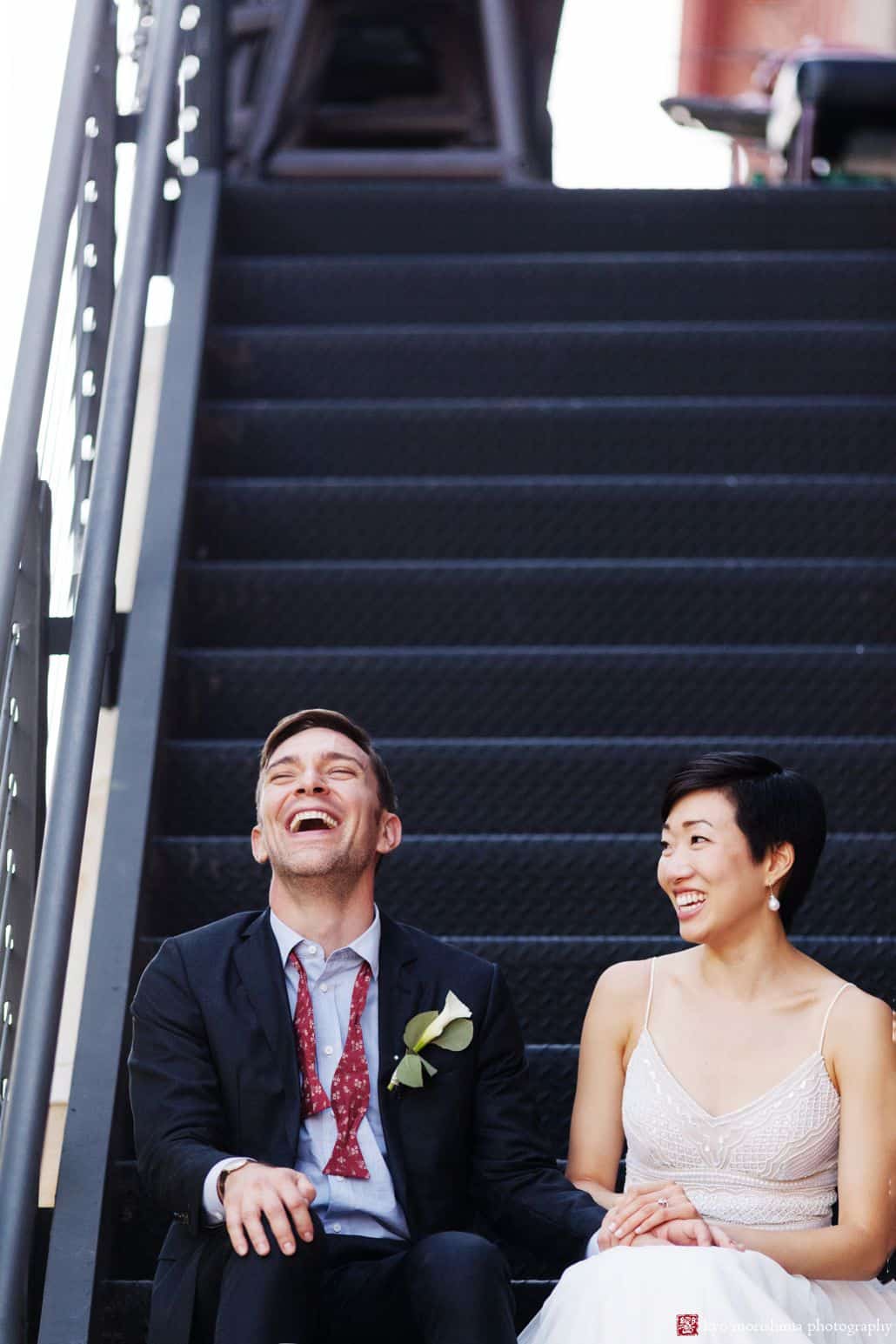 CREDITS
Ceremony: Carlyle House | Reception: Virtue Feed & Grain | Chair rentals: Sammy's Rentals | Musicians (Piano and Violin duo): Washington Virtuosi | Officiant: Reverend Cherie Young, Ceremony Officiants
https://kyomorishima.com/wp-content/uploads/2018/01/kmp20170924-292_unique-small-wedding-venues.jpg
687
1030
Kyo Morishima
https://kyomorishima.com/wp-content/uploads/2014/04/kyo-logo-website1.png
Kyo Morishima
2018-01-15 22:01:36
2018-01-15 22:01:36
Unique Small Wedding Venues: Yesel & Alex's Wedding at Carlyle House and Virtue Feed and Grain