The thing that Alexis told us she was most looking forward to at her Princeton University fall wedding was "the solemnity of the occasion, and the art, music, and literature that will be shared and read." 
And truly, Alexis and Kelvin had an ethereal choir during their ceremony, as well as individual singers and readers punctuating the service with riveting moments. But, we have to say, there were only a few solemn moments during this wedding… most of it was exuberant!
What struck us when we met Alexis and Kelvin at a cafe months before their wedding was: music literally runs in their blood. Alexis is an opera singer, Kelvin is a theatre manager/producer, and they met when they were undergraduates in the Princeton Triangle Club. Just in case you don't know, the Princeton Triangle Club is the oldest touring musical comedy organization in the United States.
Pretty cool, huh?
We have to tell you their proposal story. As Kelvin told us:
After 8 years of dating; we performed in a Valentine's Cabaret of Broadway showtunes on February 12, 2016 at the Nuyorican Poets Cafe in NYC…. We performed a one hour set of solos and duets about love and life. And during the bows, I proposed.
Don't you wish you were there?
At their wedding reception at the Cap and Gown Club, Alexis and Kelvin performed again, serenading their guests with songs that were particularly meaningful to them. Their friends and family went bananas, cheering and toasting and urging them to sing more.
One of Alexis and Kelvin's guests of honor was a little furry guy named Zeus. Alexis and Kelvin actually have two dogs, Zeus and Hera, but they decided Hera was too shy to enjoy the party.
Zeus, on the other hand, was the center of attention all day. He was at their portrait session, he was at the reception, and he bounced around happily in Alexis's arms during the late night dancing.
This has been a special treat for Kyo lately — shooting wedding portraits with beloved dogs. (See Morganne and Brian's wedding for another example of an adorable wedding portrait with a BIG dog.)
We're just wondering, when will someone ask us for wedding portraits with their cat?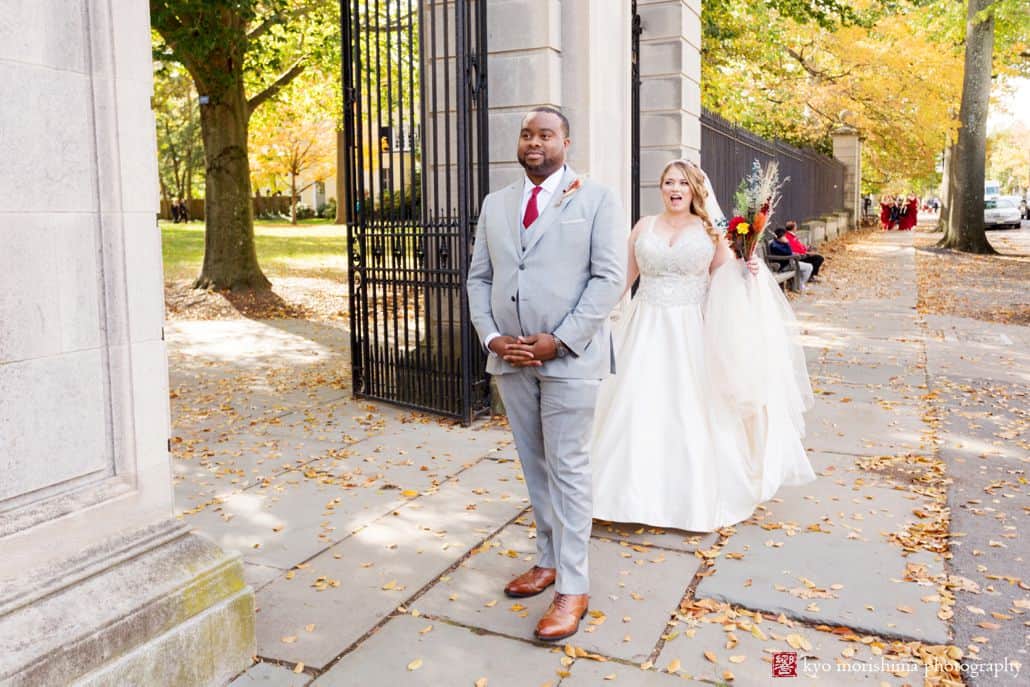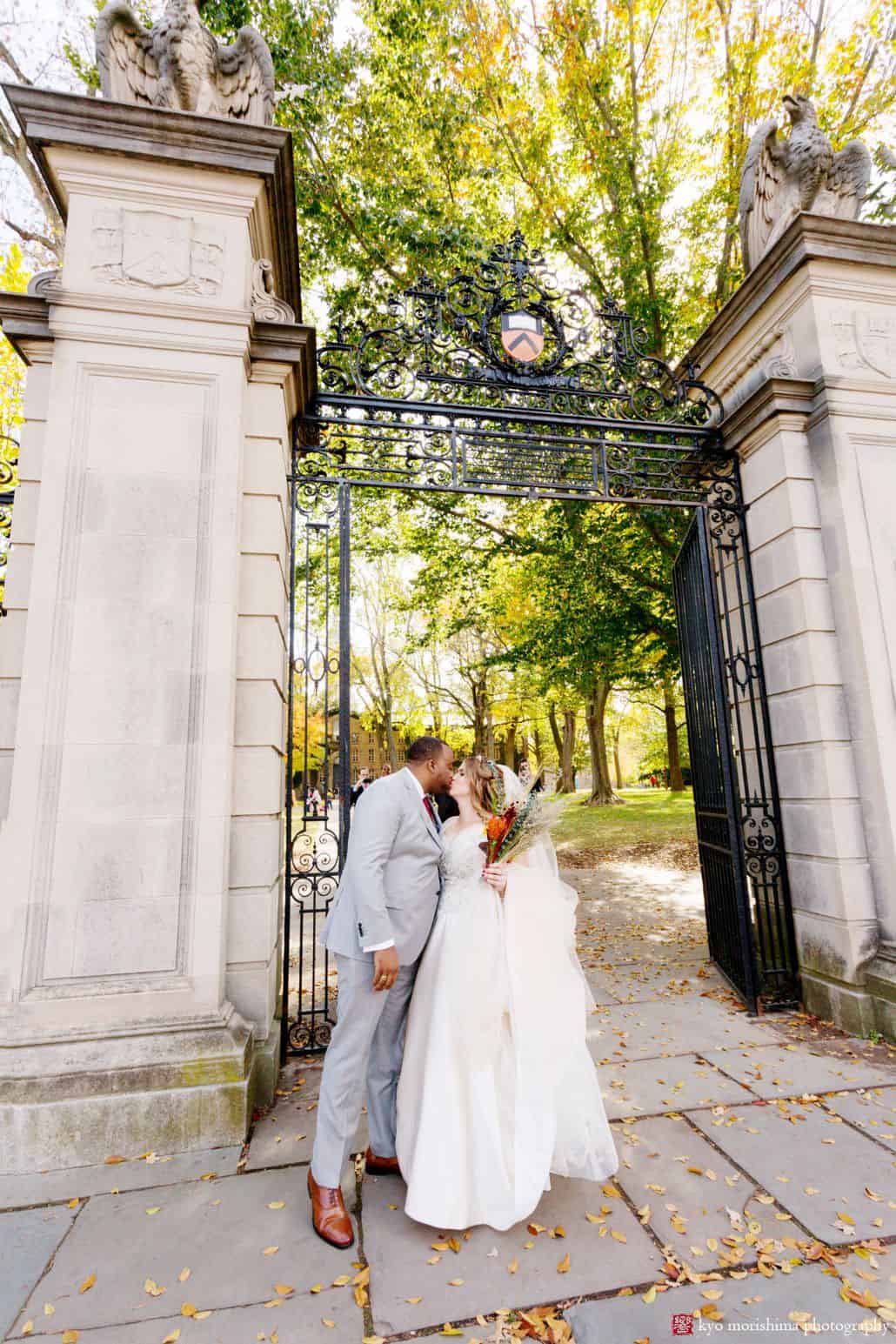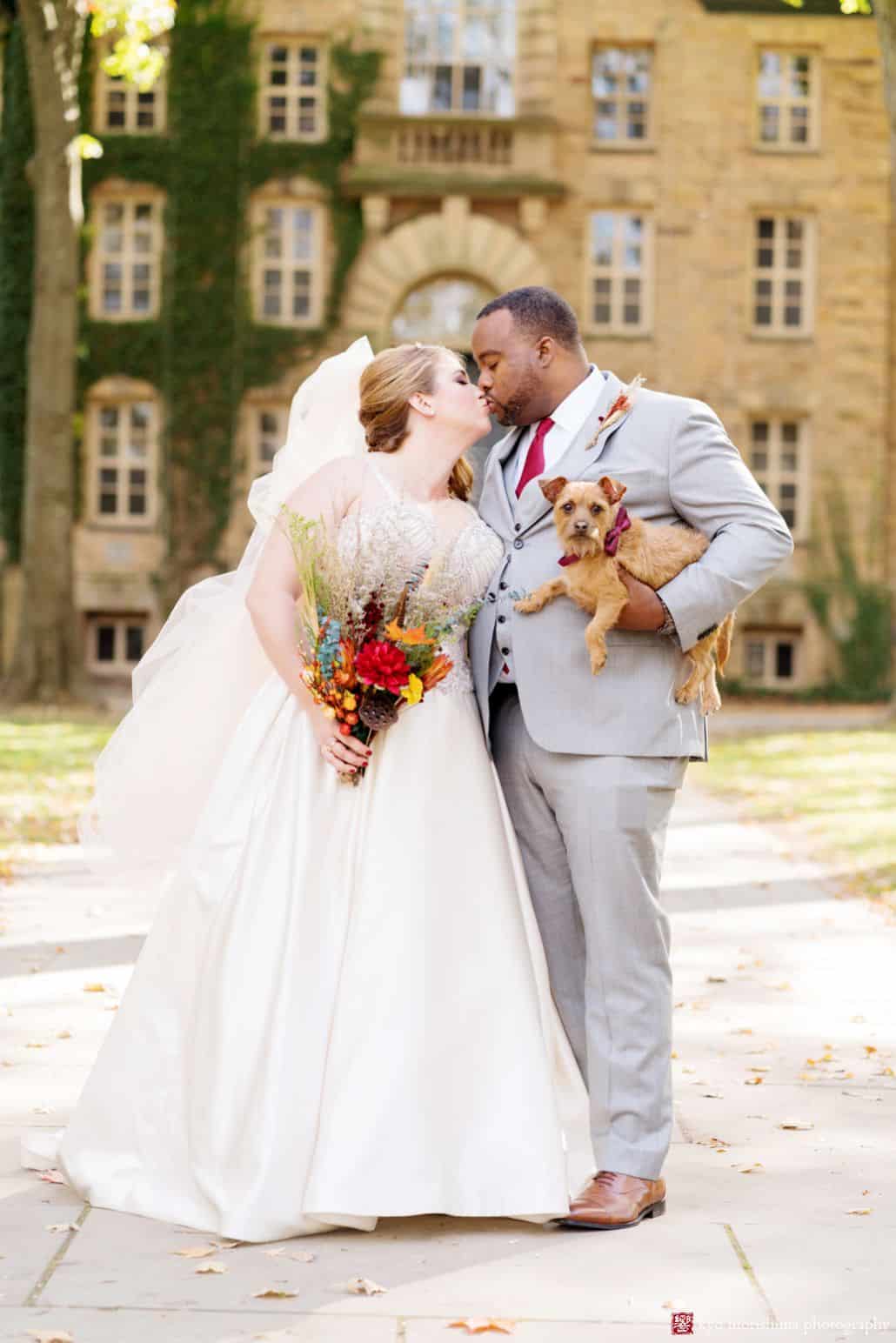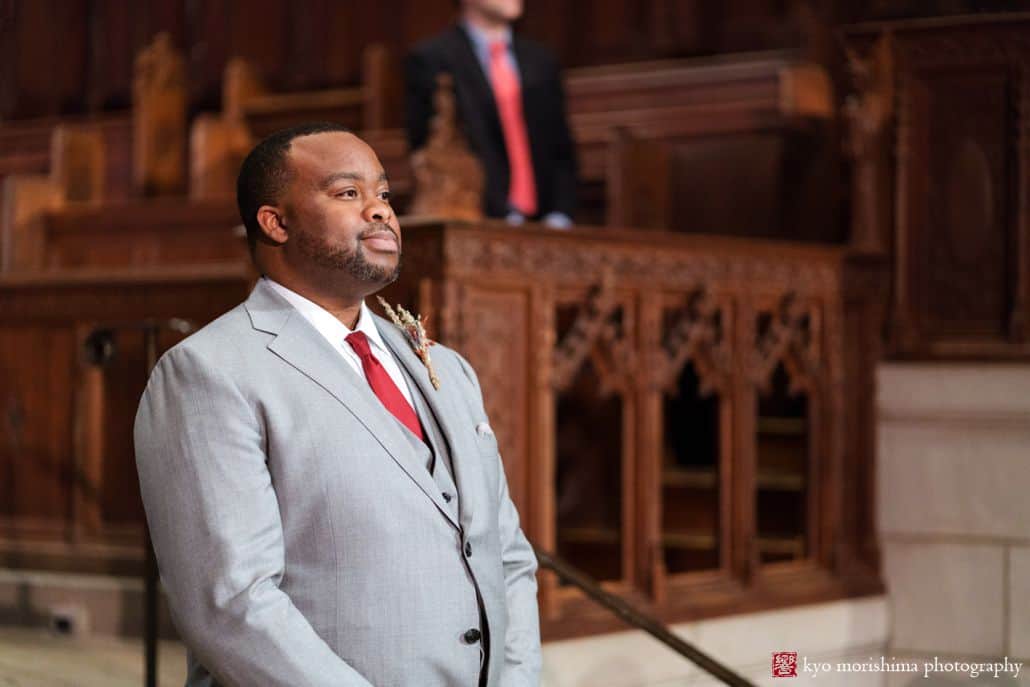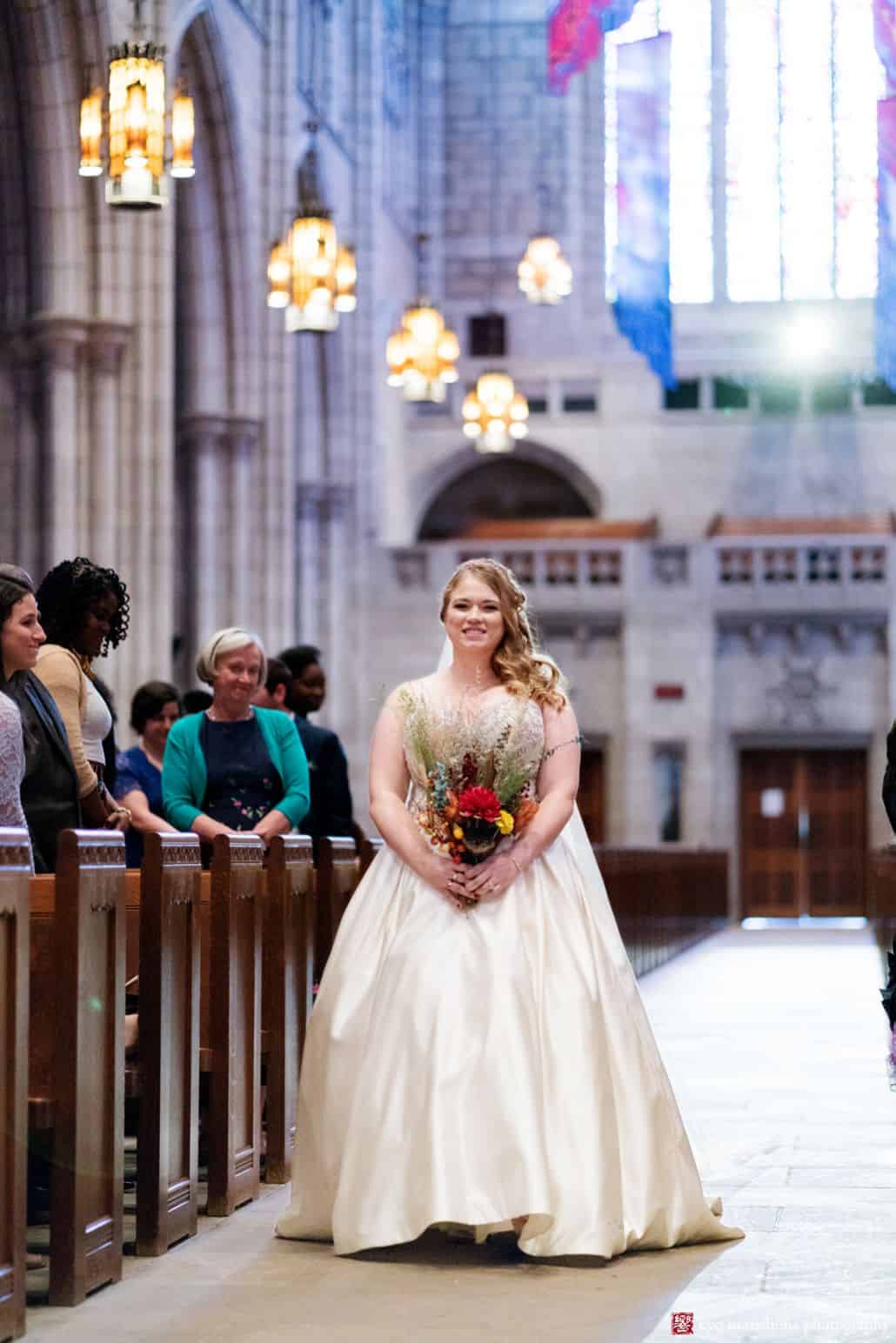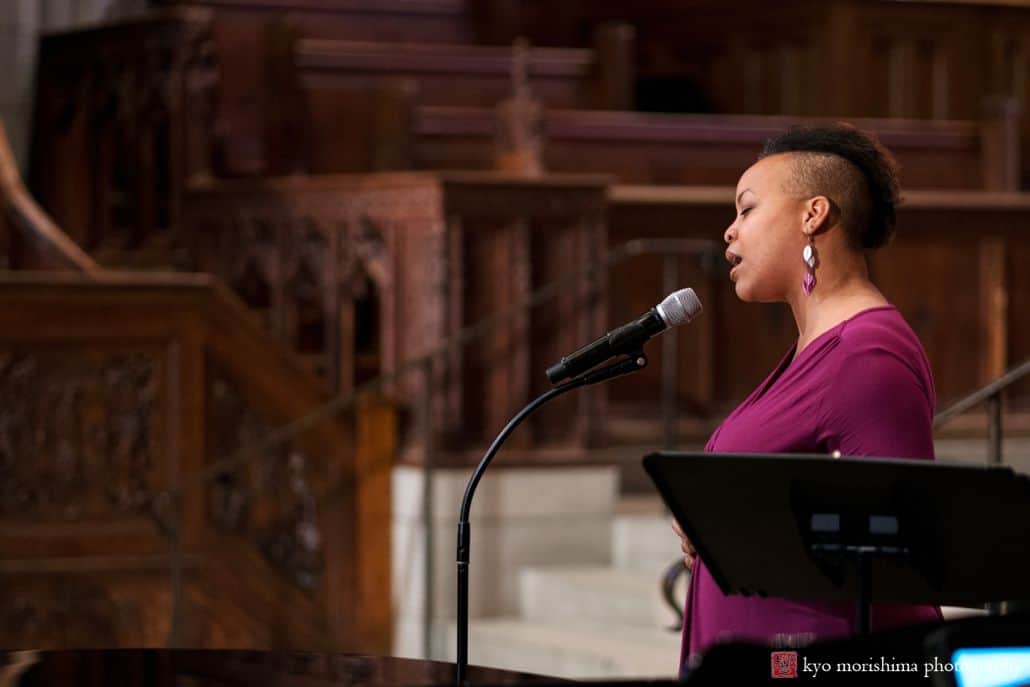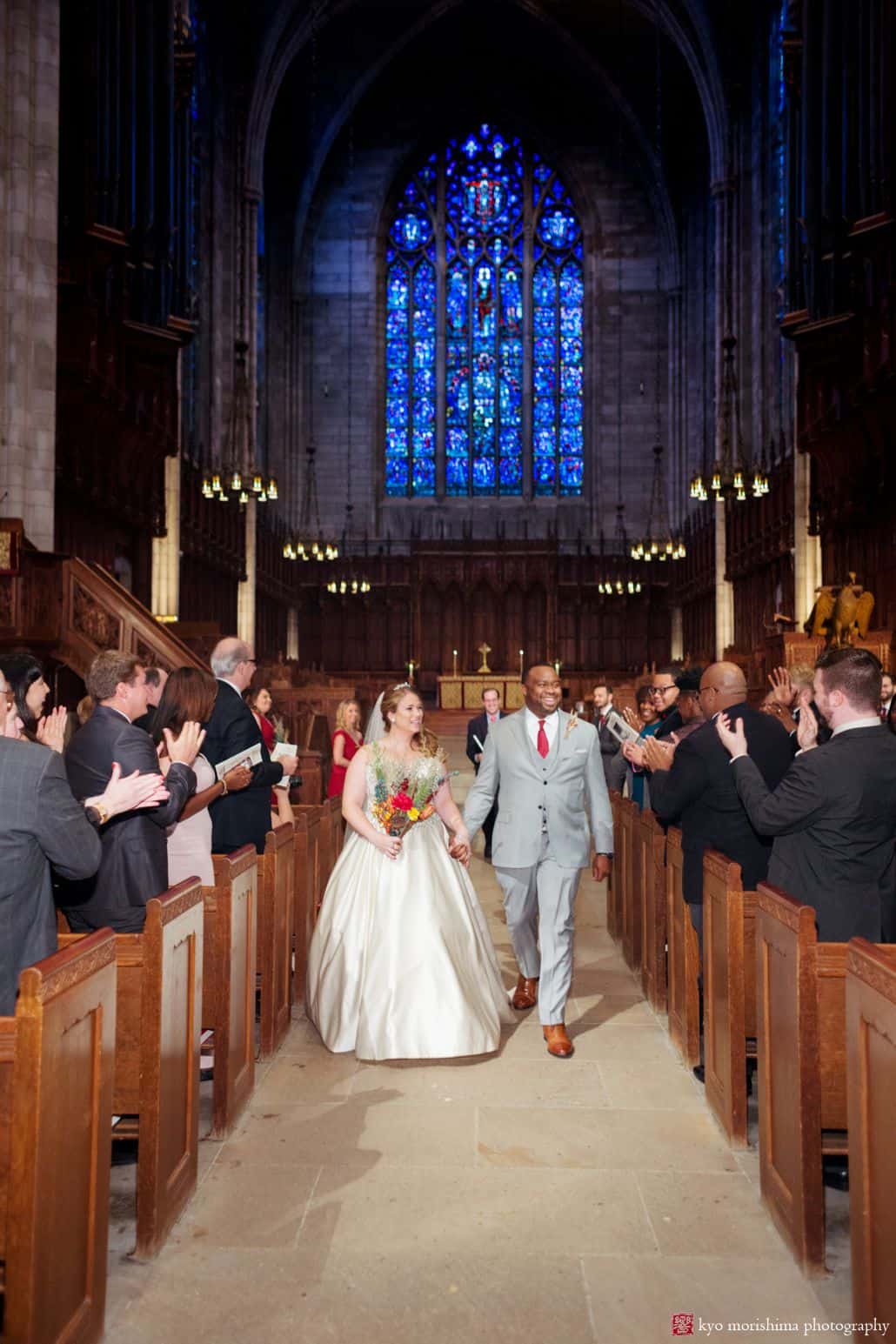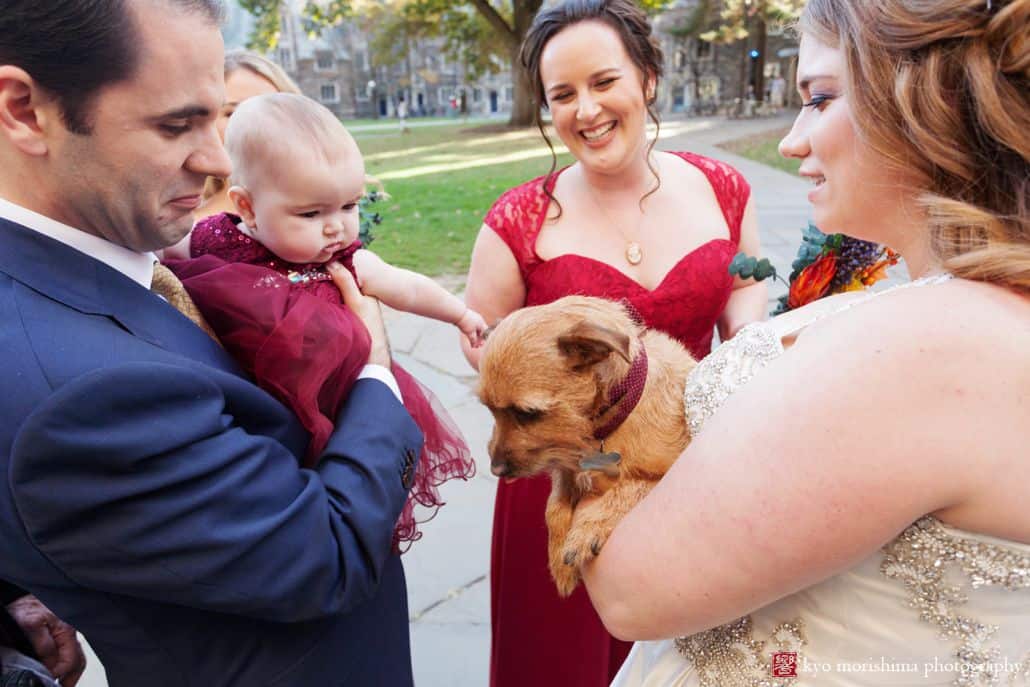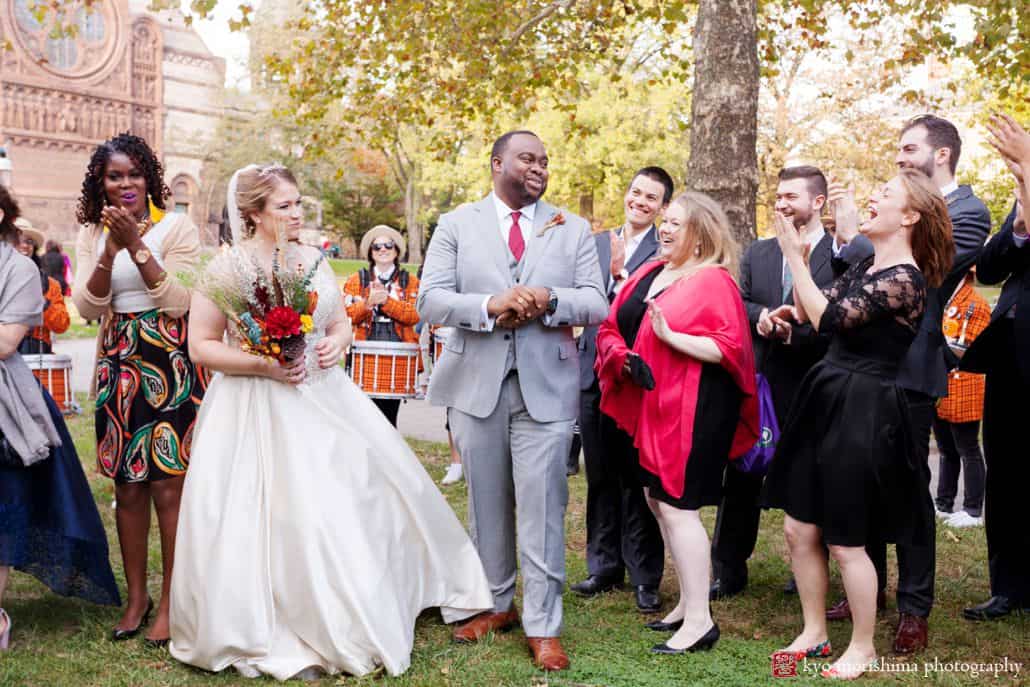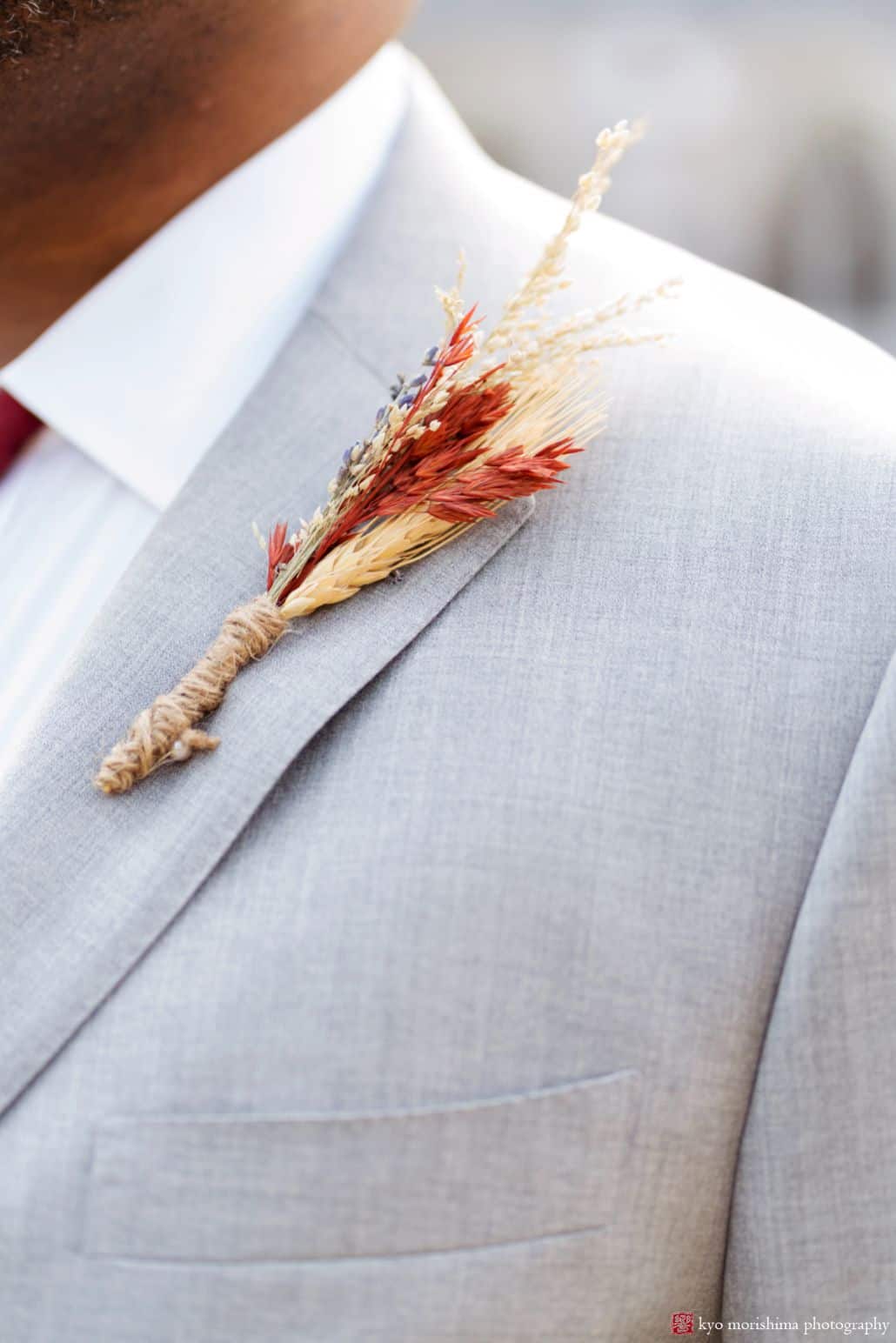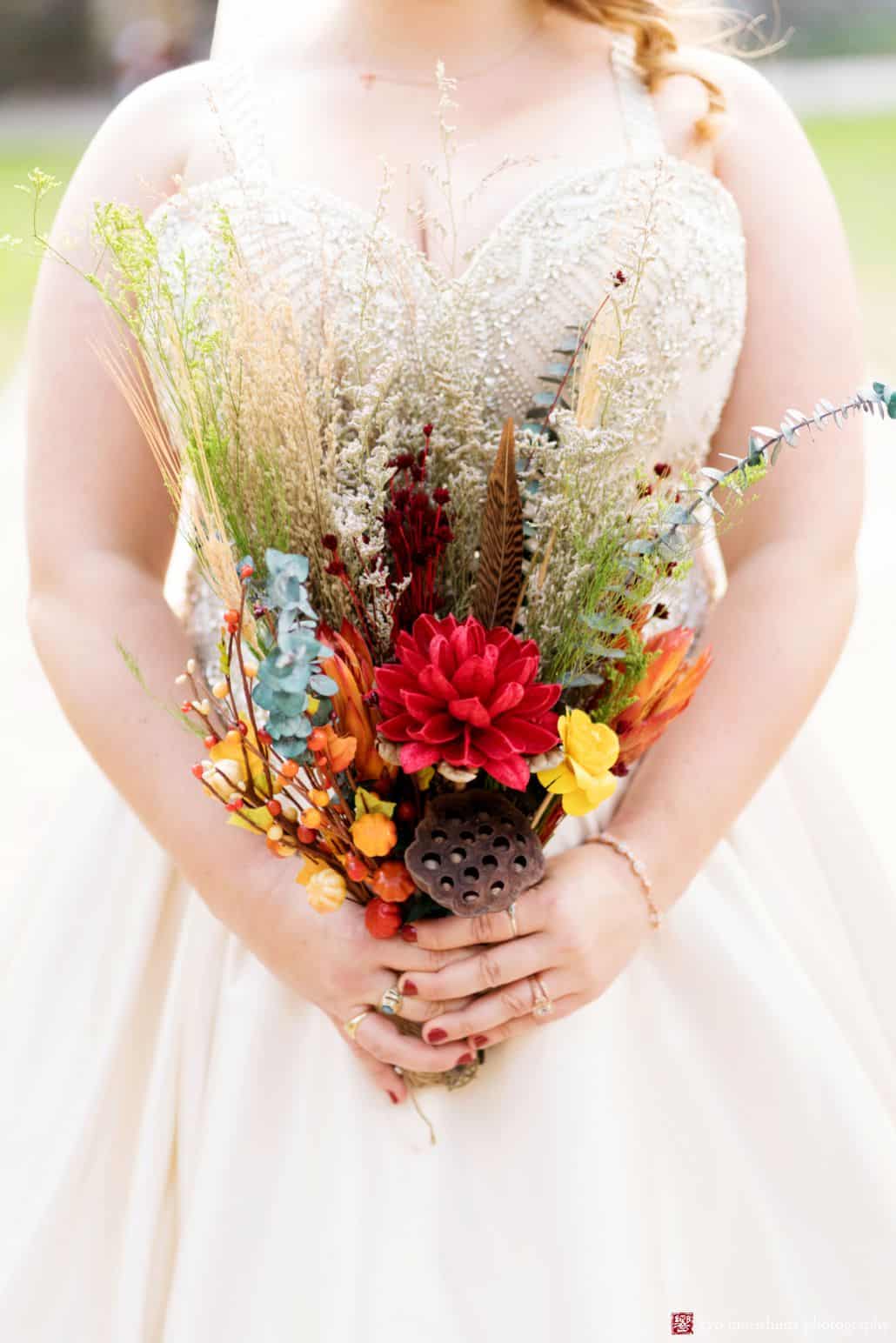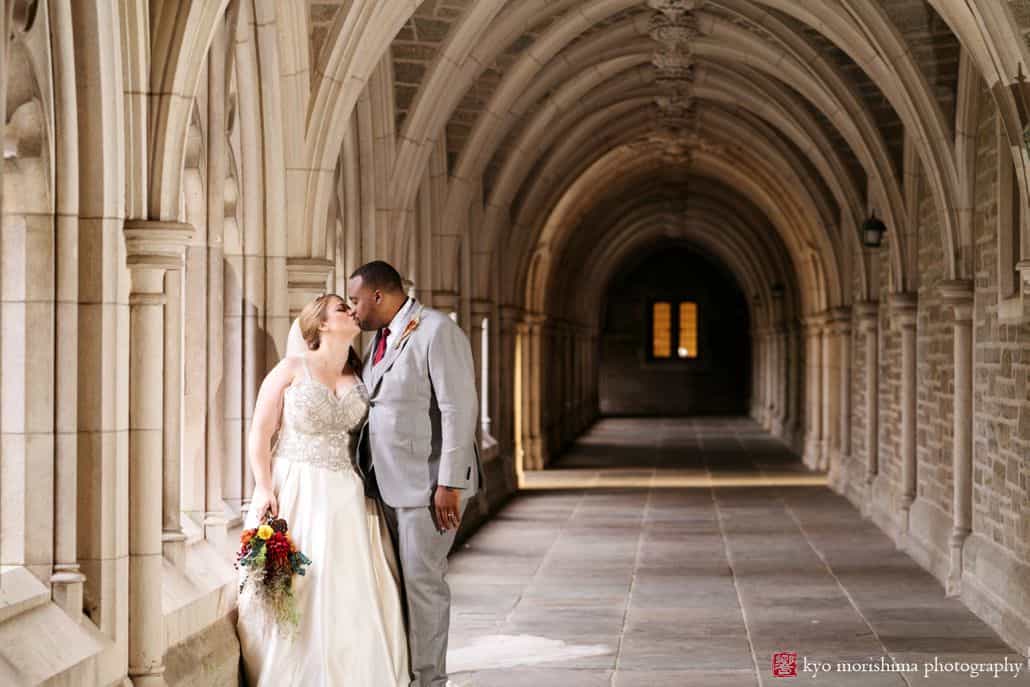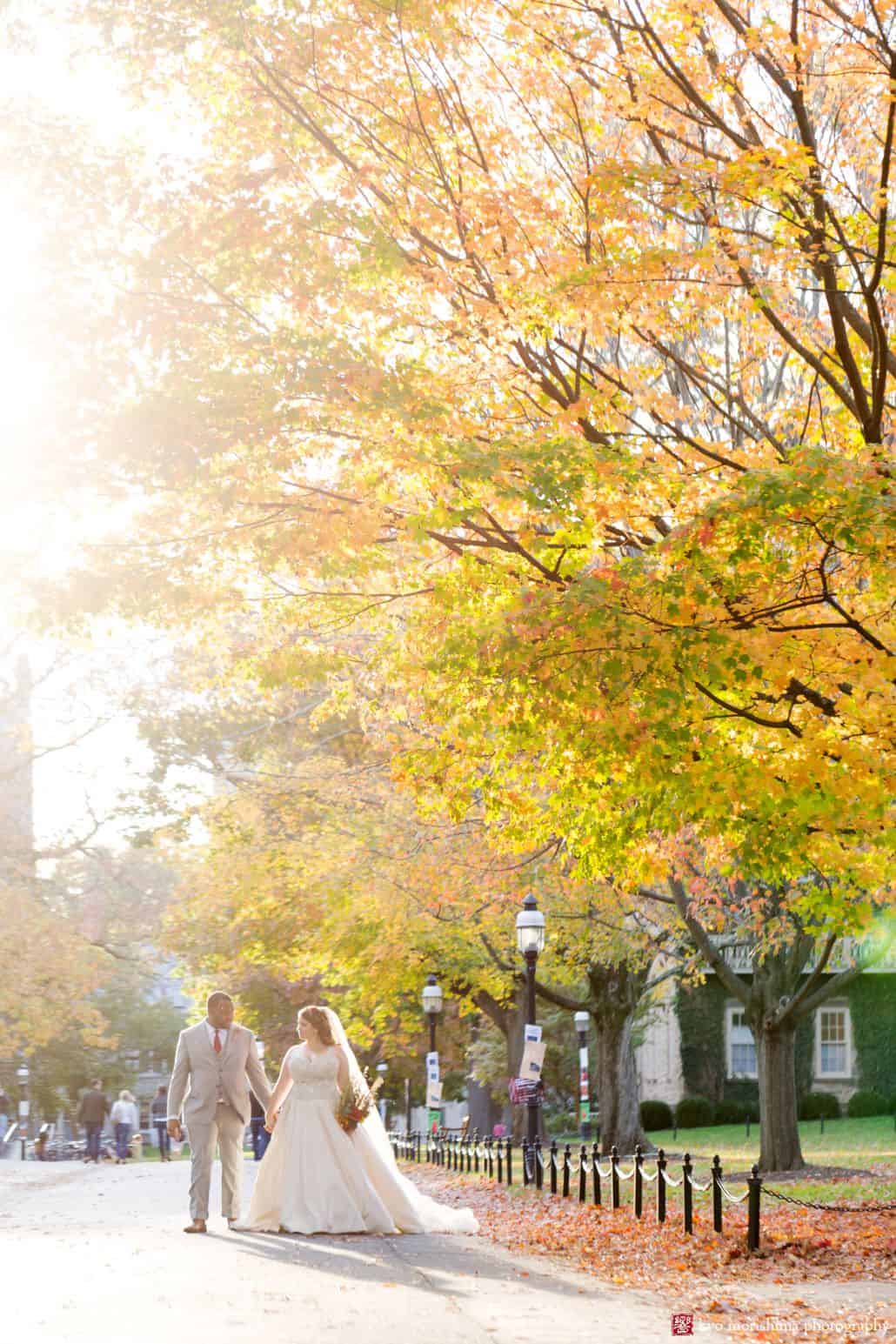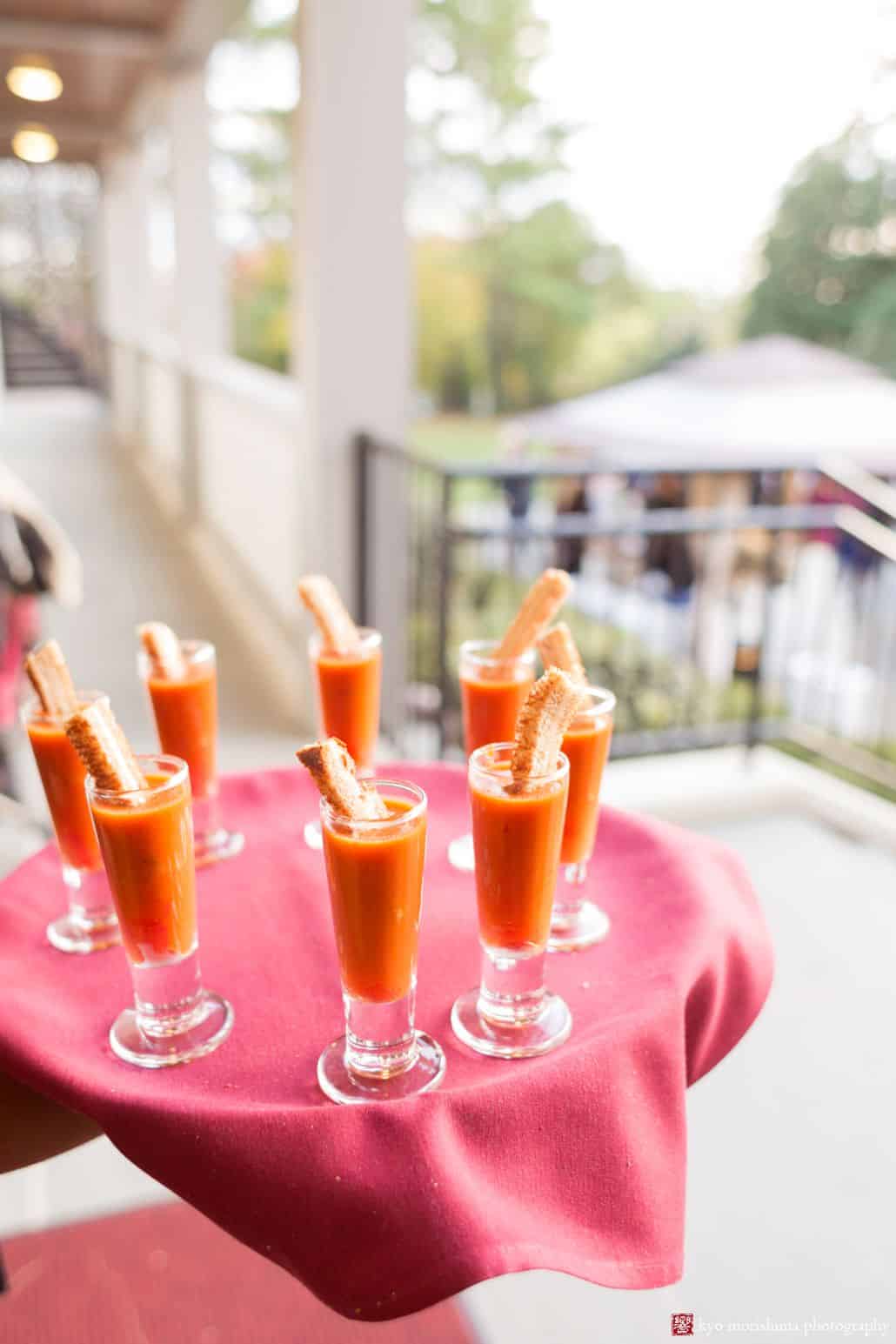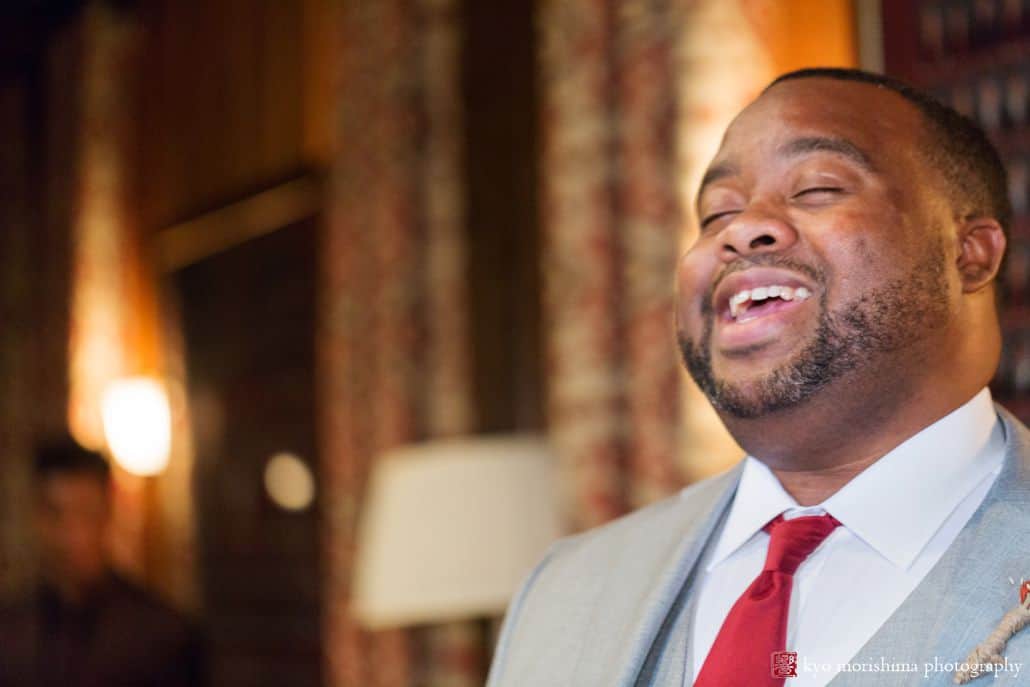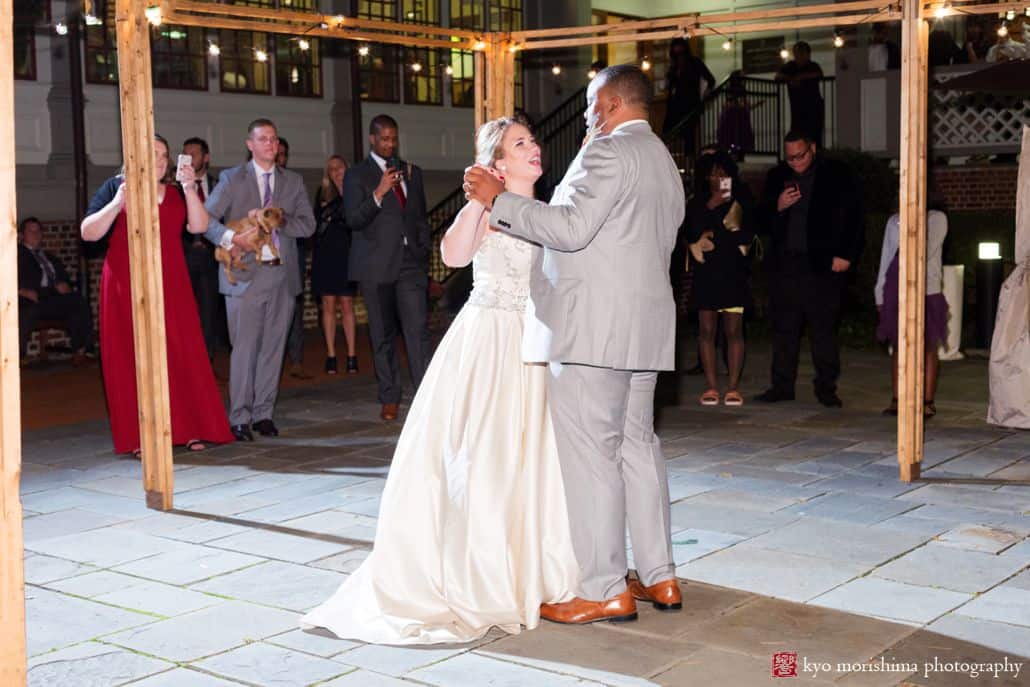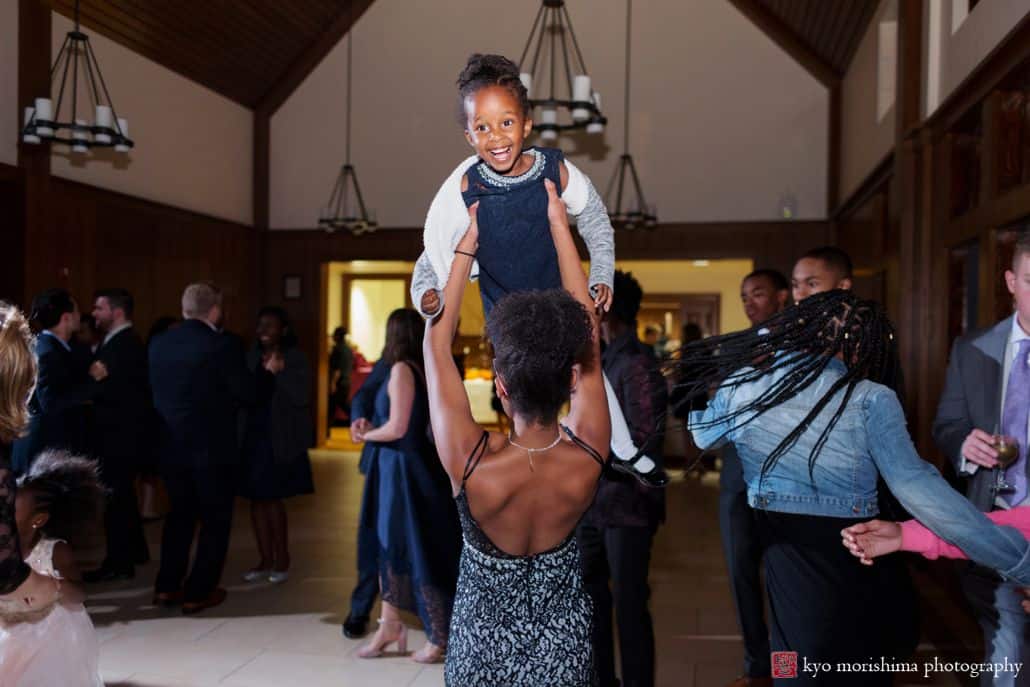 CREDITS
Rings: Joel McFadden | Wedding and Bridesmaid Dress Designer: Christina Wu | Wedding Dress Shop: Angel's Gowns | Reception Venue and Caterer: Cap and Gown Club | Ceremony Venue: The Princeton University Chapel | DJ: DJ Baby E
https://kyomorishima.com/wp-content/uploads/2018/04/kmp20171028-048_princeton-university-fall-wedding.jpg
1544
1030
Kyo Morishima
https://kyomorishima.com/wp-content/uploads/2014/04/kyo-logo-website1.png
Kyo Morishima
2018-04-20 14:39:34
2018-04-20 17:42:31
Princeton University Fall Wedding: Alexis and Kelvin