Looking for an authentic farm-to-table wedding venue with a gritty industrial aesthetic? That might seem like a non sequitur, but all you have to do is see these Brooklyn Grange wedding photos to understand that it's entirely possible. And, in fact, it's a pretty awesome combination.
Once we heard the back story about Sarah and Nate's careers and how they met, the venue they chose made perfect sense. As Sarah told us,
"We met at UnionDocs in Williamsburg, at one of Nathan's art exhibits, where he was showing his photographs of "Abandoned Brooklyn" — looking at historic waterfront industrial spaces."
It almost seems like Sarah and Nate were fated to meet. Sarah is an installation artist who frequently works on the city waterfront, and Nate is an urban landscape photographer whose work focuses on dockside industrial structures, waterways, and coastal communities.
Knowing all that about them, you might imagine that their shared intellectual and artistic passions would come across most obviously when you meet them. But they are pretty much the opposite of the stereotypical "fine art crowd." They're down-to-earth, funny, kind-hearted and warm.
Those personality traits pretty much sum up the vibe at their wedding. It was relaxed, boisterous, and entirely happy. Even the little details were happy: the bright teal colors of the wedding party's clothes, the orange and fuschia wildflowers in the bouquets and centerpieces, and the huge sunflowers framing the ceremony.
Congratulations, Sarah and Nate!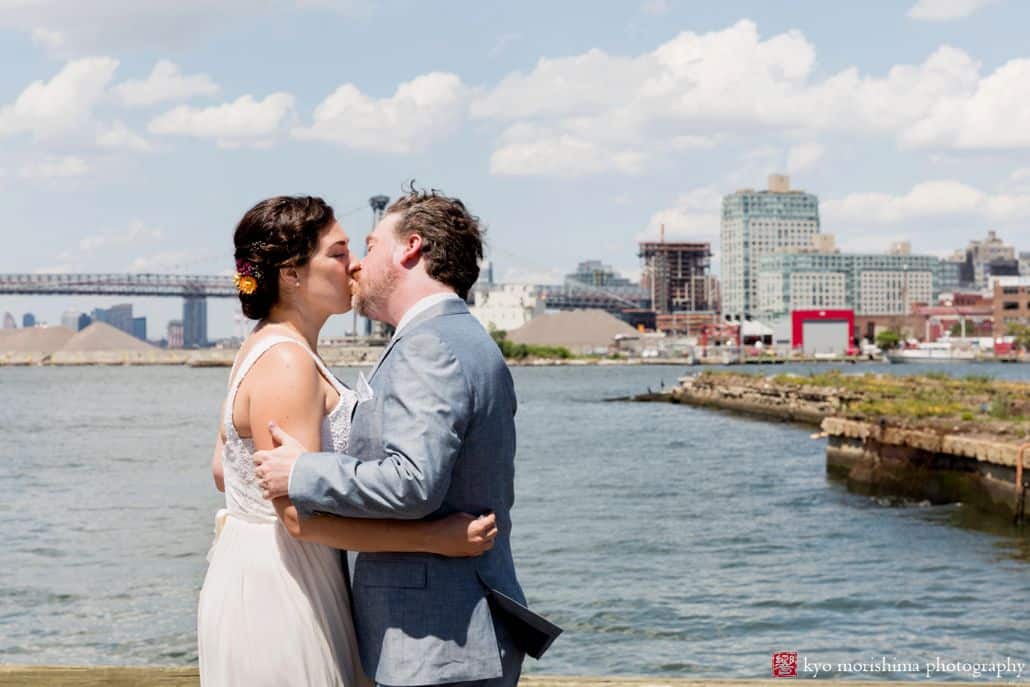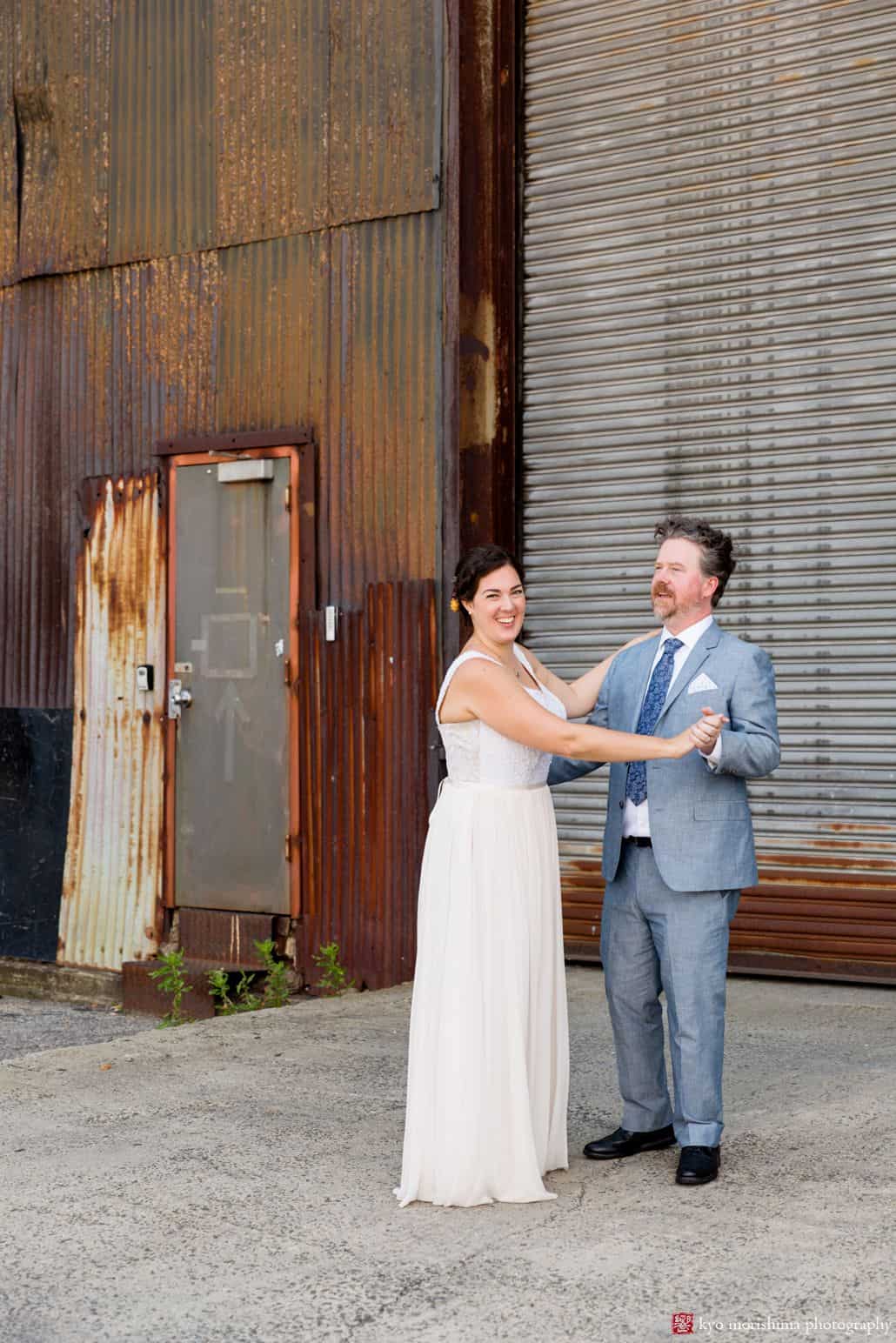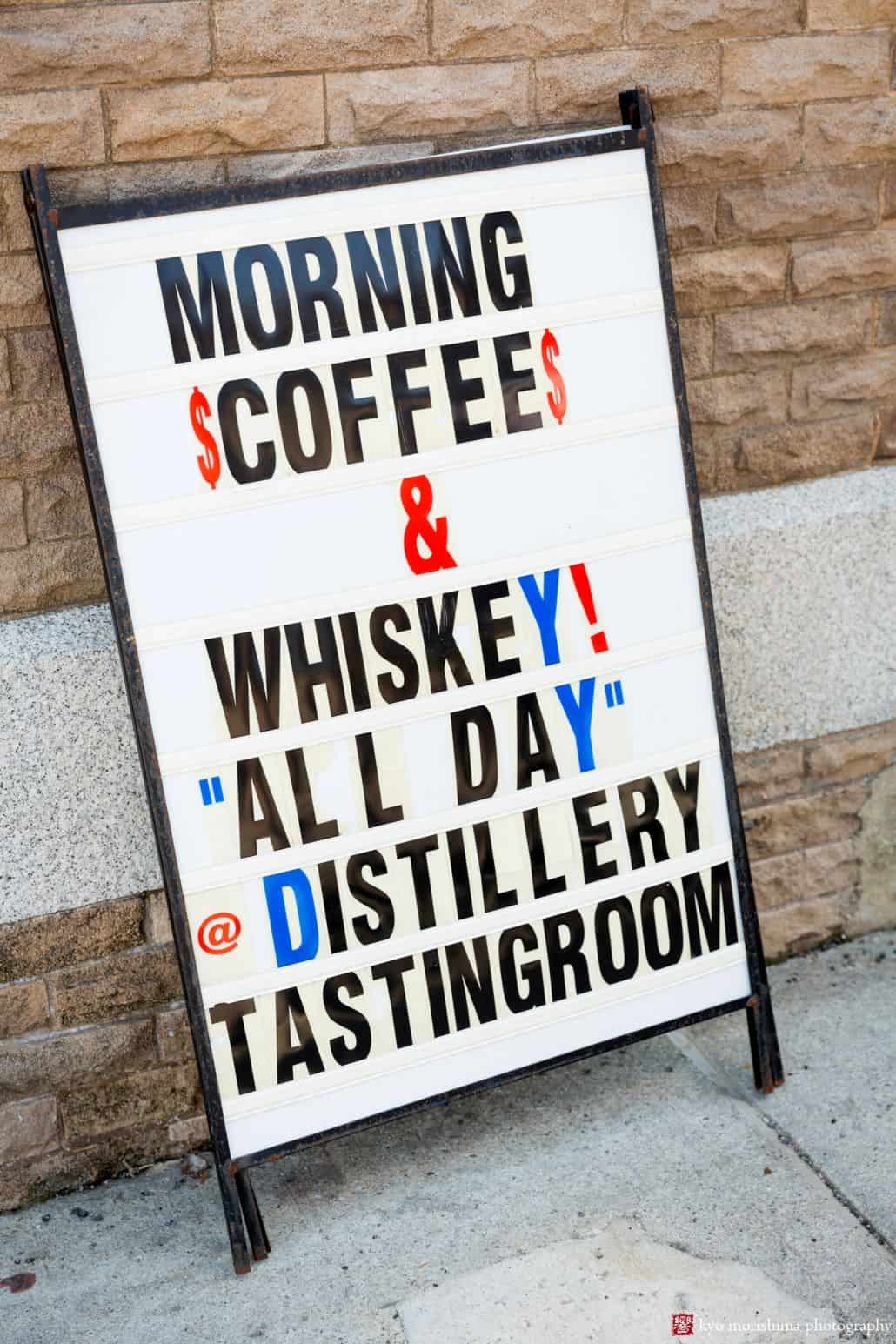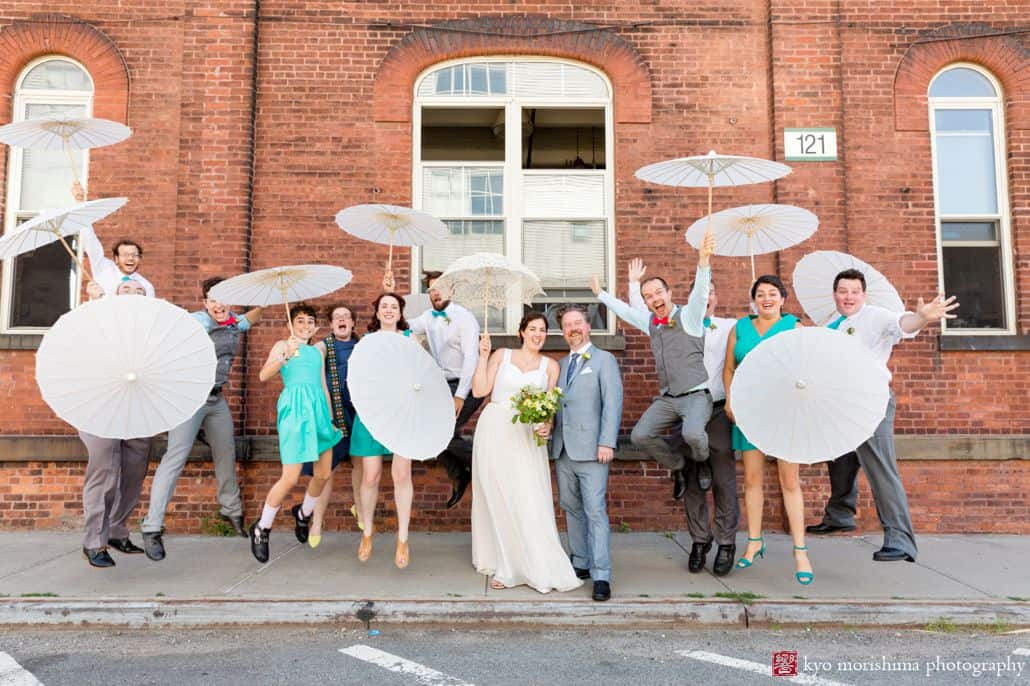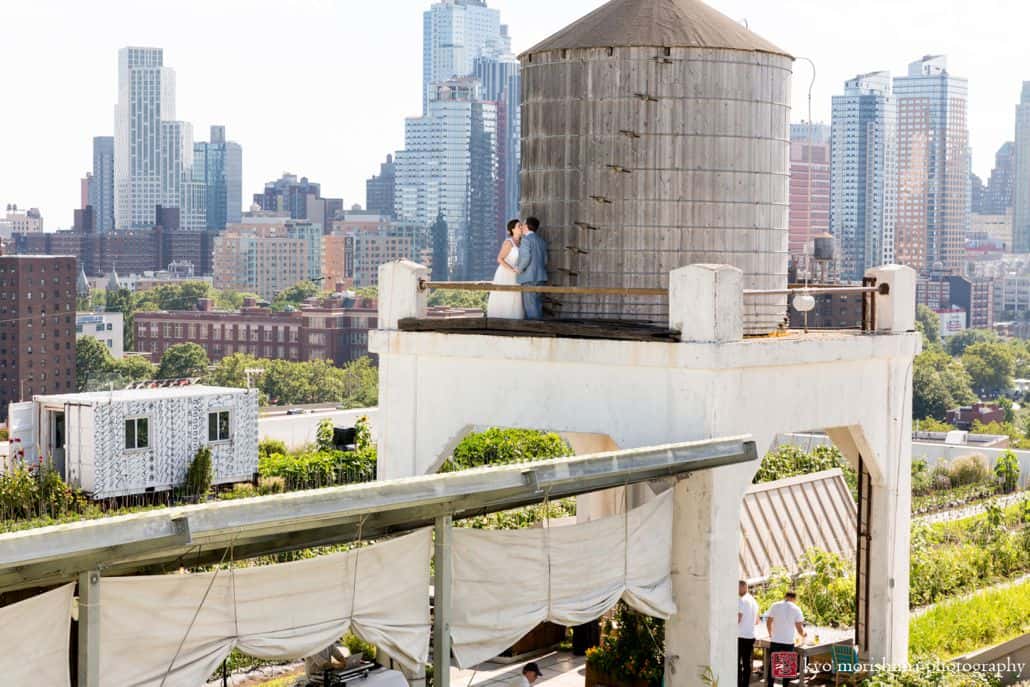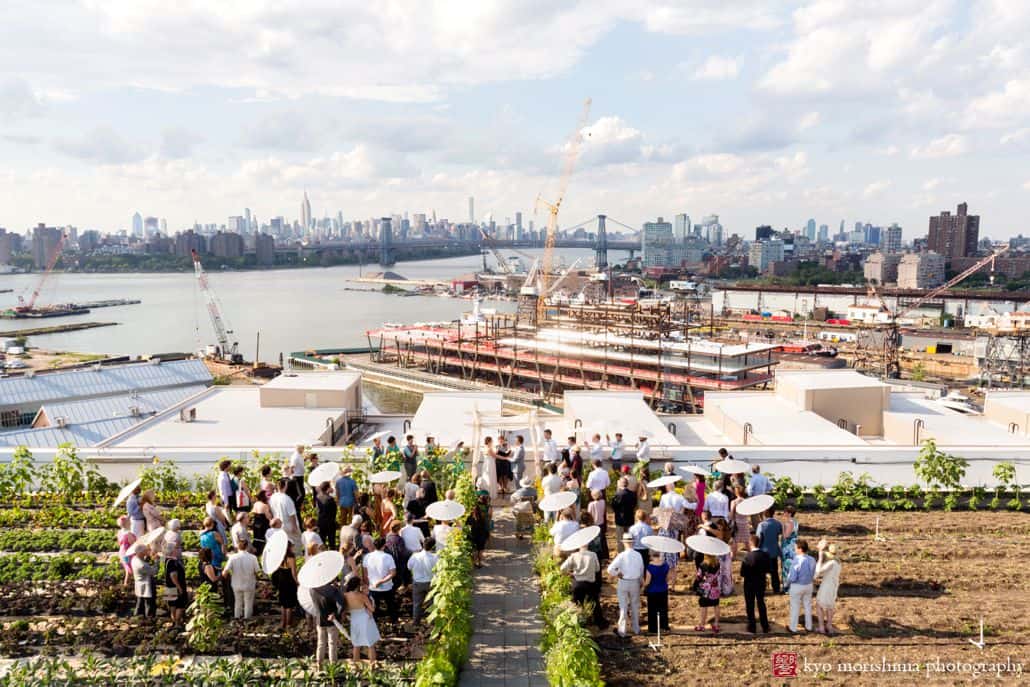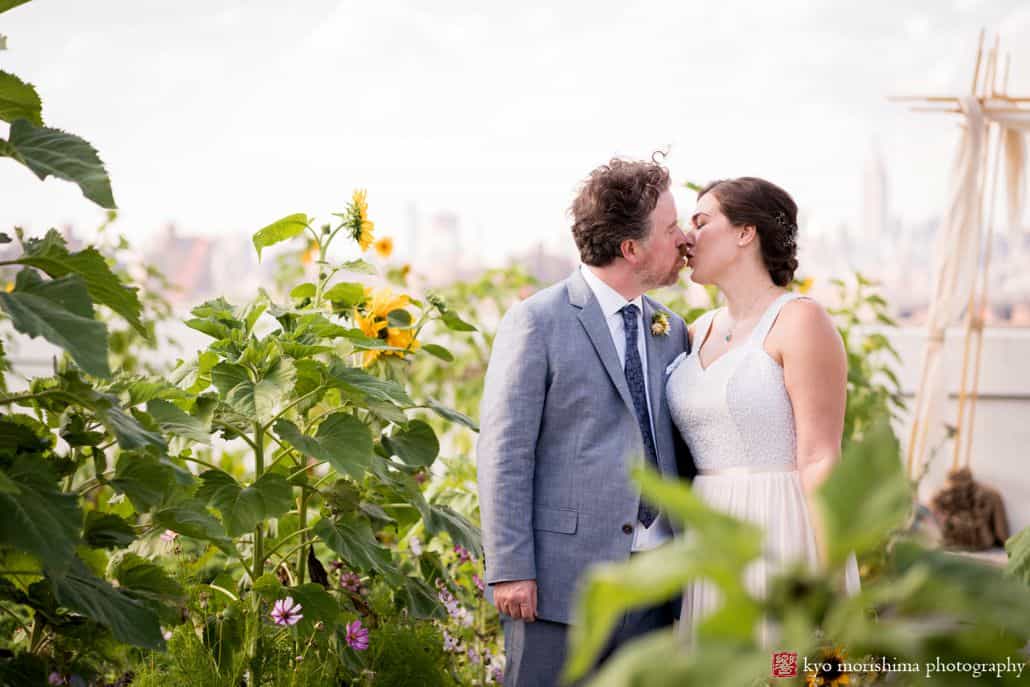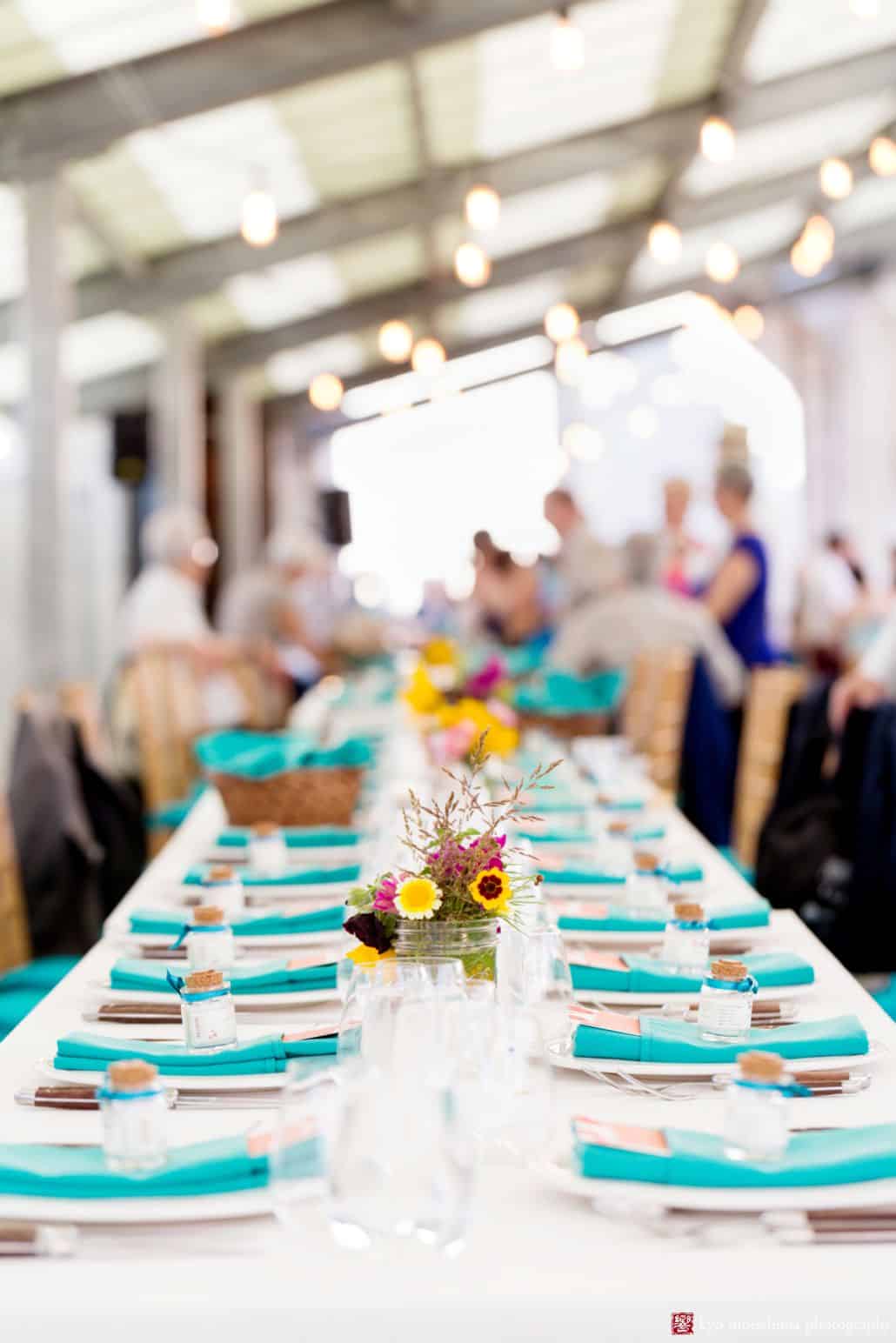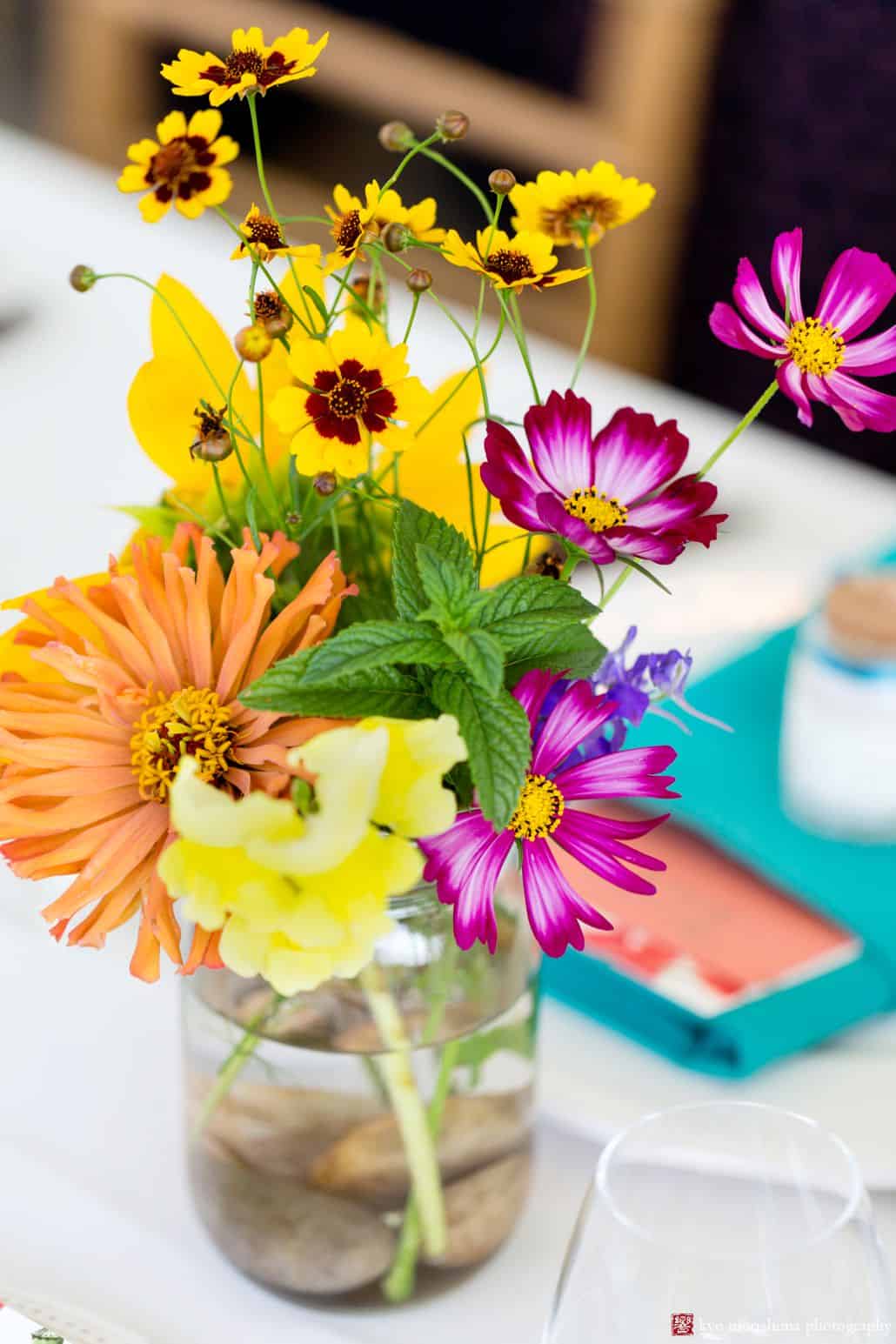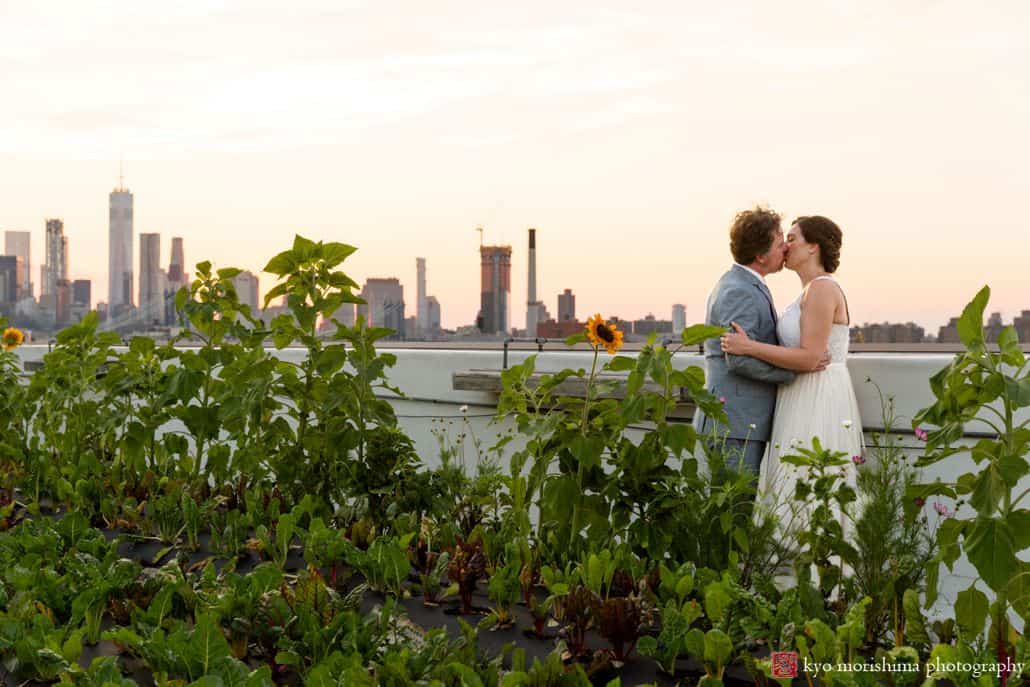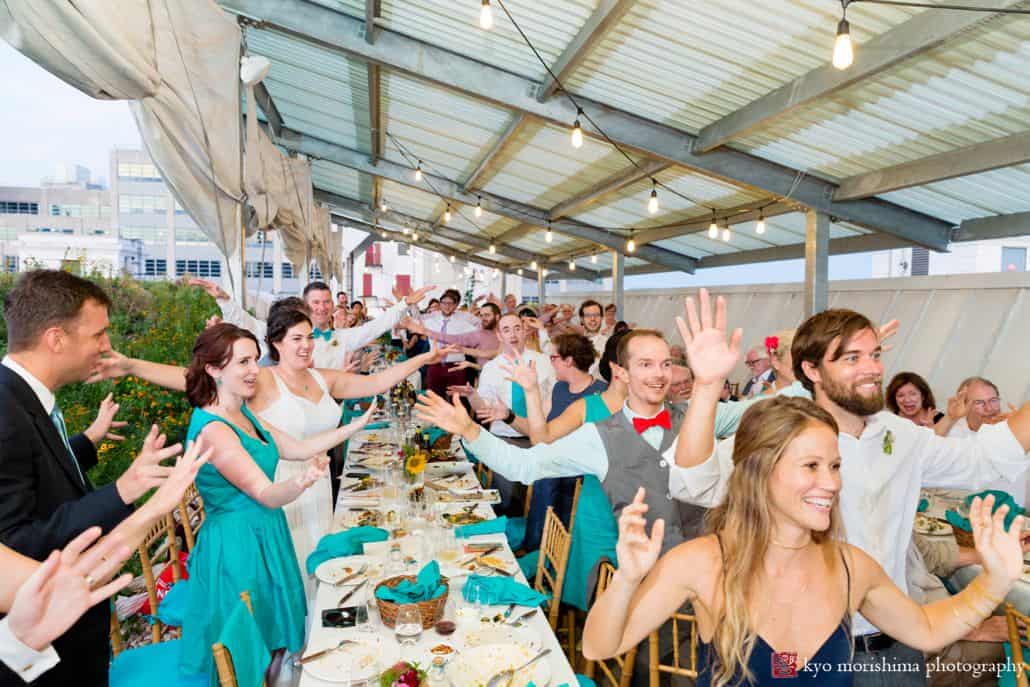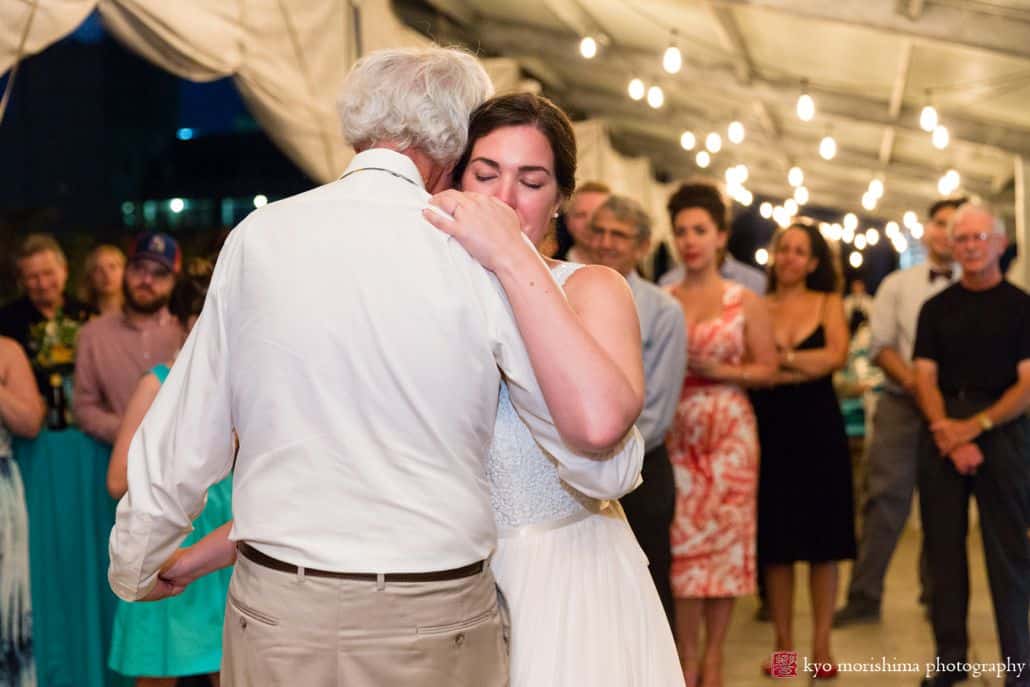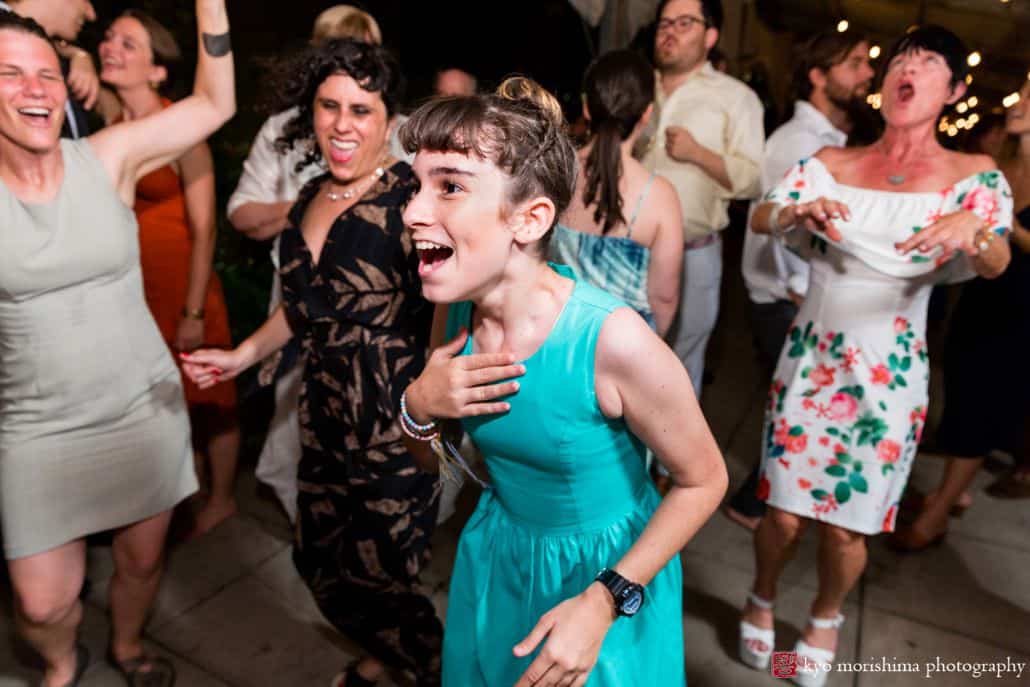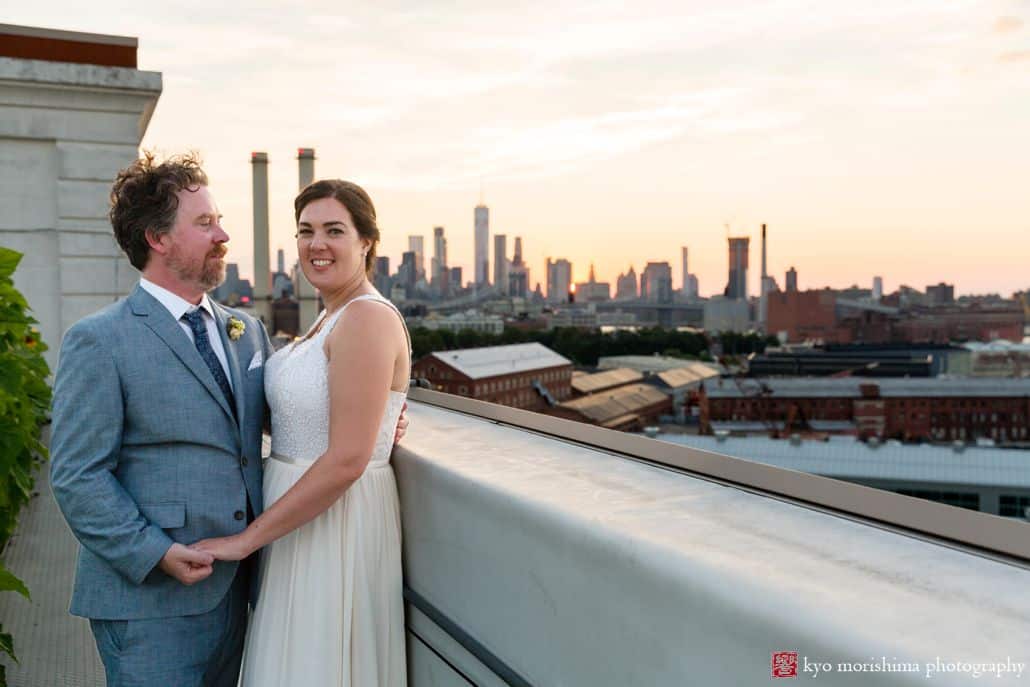 CREDITS
Venue: Brooklyn Grange | Catering: Purslane  | Cake: Ladybird Bakery  | Makeup: Anny Chow   |Hair: Andy Tseng hair | Wedding Dress: Anya Dionne | Bridesmaids Dresses: Patricia Valery | Rings: Justin Duance Contemporary Jewelry, Sweet Olive Jewelry | DJ: 74Events  | Flowers: Jenn Florin 
https://kyomorishima.com/wp-content/uploads/2017/11/kmp20170702-578_brooklyn-grange-wedding.jpg
687
1030
Kyo Morishima
https://kyomorishima.com/wp-content/uploads/2014/04/kyo-logo-website1.png
Kyo Morishima
2017-11-02 15:31:21
2017-11-02 15:31:21
Brooklyn Grange Wedding Photos: Sarah and Nate