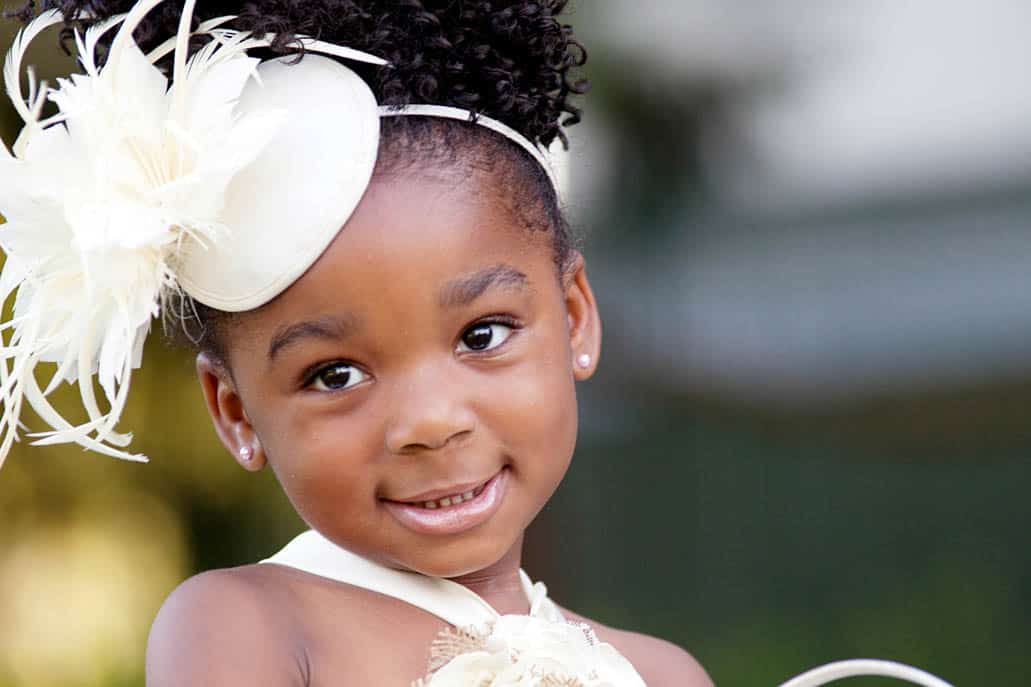 Unique Feather Flower Girl Portrait at Mount Laurel, NJ wedding
This charmer had style! She was only about 3 years old, but the bride told us that she let her little niece pick out her own outfit for the wedding. She came up with a unique feather flower girl ensemble all on her own (by choosing from pictures her mom showed her on the Internet). She was so adorable walking down the aisle — not a hint of shyness!
If would like to see more pictures from this wedding, click
Etsy is a fantastic place to find the most memorable flower girl dresses and accessories. Some of Etsy's most creative flower girl shops include HippityHootNotion, Sweet Valentina, Pink Perfect Shop, Maiden Lane Boutique, Var Vara May, and Bambaroos Boutique.
This portrait was taken at a Mount Laurel, New Jersey wedding. The catering company — whose owner happens to be this little lady's dad — was Le Pierre Catering. They work all throughout the Philadelphia and South Jersey area, and one of their specialities is Haitian cuisine. Mmmm….
If would like to see more pictures from this wedding, click