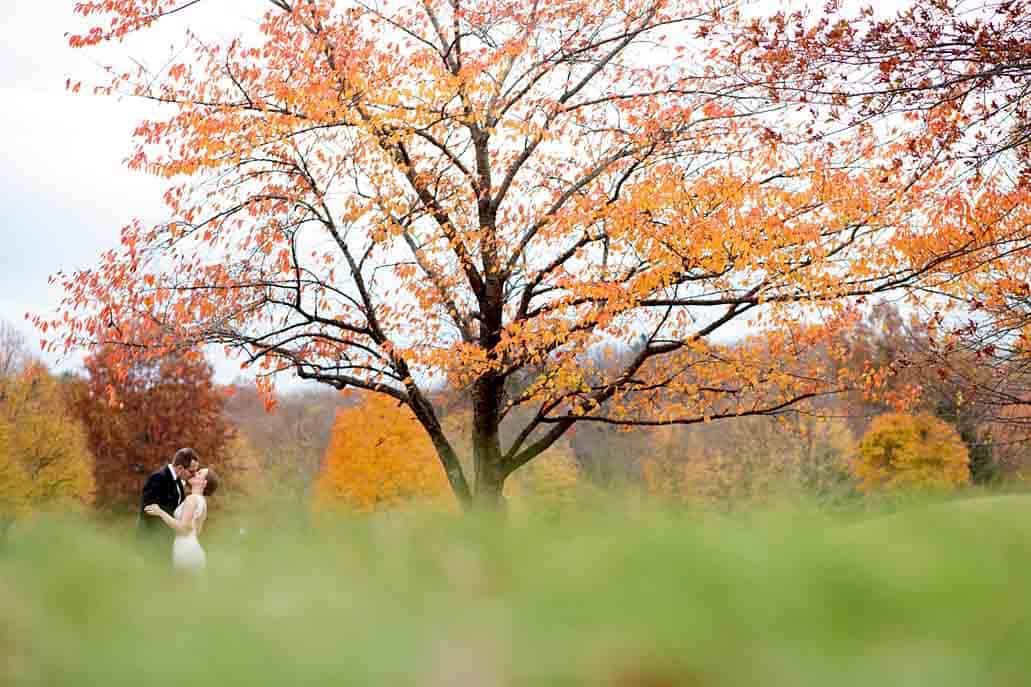 Fall wedding, Jasna Polana, Princeton
Elizabeth and Bryan had picture-perfect weather for their fall wedding at Jasna Polana in Princeton. It wasn't too cold, but the sky was a bit overcast with that lovely soft grey that makes the color of the autumn leaves pop. And luckily they had planned a lengthy portrait session before the wedding ceremony began, so Kyo could take full advantage of Jasna Polana's breathtaking grounds.
Jasna Polana was originally built by one of the Johnson & Johnson heirs for his Polish wife. The main house is filled with marble, wood carvings, antique furniture and tapestries from Europe. The sweeping grounds include a reflecting pool, sculpture garden, tennis courts, and a gorgeous golf course designed by Gary Player.
When Kyo photographs at a venue with as many spectacular photo ops as Jasna Polana, he is especially happy when the bride and groom leave plenty of time in the schedule for portraits. For a photographer, being in a gorgeous location with two happy subjects is like a dream come true.
For this portrait, Kyo positioned Elizabeth and Bryan under a specimen tree on the golf green, and photographed them from a low angle through the grass. The result is a classically romantic portrait.
If would like to see more pictures from this wedding, click