NYC Wedding Photographer, Princeton Wedding Photographer
Kyo Morishima Photography is a husband-and-wife, photography and design team based in the NYC and Princeton area who specialize in warm, relaxed photography for weddings and families. Kyo is an award-winning photojournalistic photographer who has been shooting weddings and portraits for more than 15 years. Janna is the designer, organizer, and communicator-in-chief who works behind the scenes to ensure that you have an amazing experience.
Kyo's photography style is candid, classic, artistic, emotional, and timeless. He always strives to melt into the background and help his clients relax and focus on enjoying each other's company rather than pose for the camera. Sometimes that means he's joking around and being funny, sometimes he's just suggesting a place to stand and asking a simple question, then letting the moment unfold. During the hectic moments at a wedding, Kyo goes with the flow, unobtrusive on the sidelines, just capturing the action, from the expressions on loved ones' faces to the beauty and feeling of the place to tiny details like a handclasp or the glint of a ring. Most importantly, he is focusing on the bride and groom and all the feelings that wash over them.
Tenderness, joy, frustration, hilarity, hope, introspection, passion, silliness, tears, calmness, anxiety, exuberance, pathos, affection, and of course, love — weddings encompass the gamut of emotions. For a photographer who loves photographing people as honestly as possible, weddings are the perfect place to be.
So we provide you with a balanced approach. On the one hand, Kyo is a candid wedding photographer who captures the "real moments" from the very start of the wedding day until the ecstatic, intimate, or tired-but-happy last dance. On the other hand, he is also a classic wedding photographer who photographs elegant, romantic, and evocative portraits — the kind of photographs you'll hang on your wall until your grandchildren get married and want to display them at their wedding.
Kyo has been a professional wedding photographer for over 15 years. After graduating from the Corcoran School of Art with a B.F.A. in photography in 2001, he moved to New York City and started working and learning with fashion and documentary photographers like Deborah Turbeville and Mary Ellen Mark. At the same time, he freelanced with a well-established wedding studio in Manhattan and discovered that weddings were the perfect environment for him to create the kind of photographs he loves.
As Seen On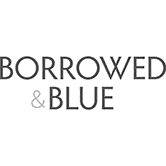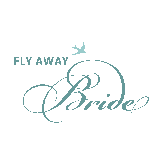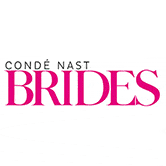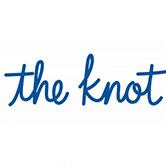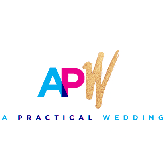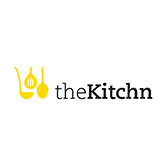 Our Wedding Photography
Being a NYC wedding photographer means that we have worked with almost every type of religious tradition and ethnic background. Kyo has photographed Catholic, Jewish, Baptist, Greek Orthodox, Russian Orthodox, Hindi, Buddhist, Confucian, Shinto, Presbyterian, Episcopalian, Lutheran, Quaker, Muslim, and non-denominational wedding ceremonies. He's photographed horas and tea ceremonies, the lighting of candles and breaking of glass, grooms on horseback and bagpiping attendants, Argentine cotillons and bouquet tossing scrimmages. We've worked with people from almost every culture and background: Latino and Indian, LGBTQ and Japanese, Korean, and Chinese, African-American and European, Pakistani and South American… the list goes on! That's one of our favorite things about living and working in this area. We love meeting new people and getting to know their families and traditions (and trying new cuisines!).
We are always aiming to be one of the best wedding photographers in the NYC area. That means providing you with both photojournalistic shots and gorgeous portraits, excellent customer service, help and advice whenever you need it, and heirloom albums and framed prints. That also means constantly educating ourselves; going to conferences to learn the latest advances in photography and printing, studying our craft, and getting inspiration from the masters of photography.
And finally, it means being inspired ourselves. Take a look at our best wedding photography and let us know if you agree!
プリンストンやニューヨークを中心にヨーロッパなどでウェディングや家族写真などポートレートフォトツアーの撮影をしています。メイクアップアーチストやカーサービス/リムジンの手配もさせて頂きますので、日本語でご連絡ください。
"Your team was great — intuitive, adding value, presence, and feedback where needed. I felt supported, beautiful, and like every detail was being captured! I apologize because you are now our family photographers! To years of joy!"
— Jennifer & Michael
Our Portrait Photography
We specialize in a wide variety of portrait photography, but what sets us apart is an emphasis on natural, on-location, photojournalistic portraits. Whether you're looking for a NYC or New Jersey family photographer or business or lifestyle portraits for your website, you'll love us if you prefer the unposed and candid style rather than the studio look. Kyo's fresh and dynamic portrait photography is perfect for people who appreciate funny, quirky, emotional, documentary-style images.
We love working with and photographing people, from newborns to 100-year-olds! Kyo shoots maternity, newborn, baby, child, family, business, editorial, magazine, lifestyle, and blog portrait photography. His portrait work takes him all over the trip-state area: he's been a portrait photographer in Brooklyn, Manhattan, and the rest of the NYC boroughs, … and even Bologna, Italy; the Czech Republic; Osaka and Kyoto in Japan.
When it comes to photographing people, Kyo is fundamentally a storytelling portrait photographer. Whether it's a short outdoor photo shoot with a rambunctious toddler or a day-in-the-life with a family starting in their family home and heading outdoors for a hike in a national park, he is always aiming to tell your story through vivid, natural pictures. One of our favorite things about this approach is that Kyo so often captures images that will make you laugh — or even bring tears to your eyes!
"The pictures are even better than we could have imagined. We felt such joy and excitement on the days of our wedding and it is so wonderful to have pictures that truly capture the emotions of the celebration."
— Marina and Julia
Serving NYC, Princeton, and Beyond
We are based in our home studio in central New Jersey. It's a fantastic location that gives us easy access to a diverse and exciting metropolitan area. Kyo is a photographer in Manhattan, Brooklyn and all the NYC boroughs, New Jersey, Connecticut, and eastern Pennsylvania, including Greenwich, Kent, the Hamptons, Westchester, Hoboken, Jersey City, Edgewater, Short Hills, Far Hills, Frenchtown, New Hope, Lambertville, Hopewell, Kingston, Princeton, Lawrenceville, Metuchen, Edison, Marlboro, Flemington, Red Bank, Atlantic Highlands, Silver Lake, Asbury Park, Ridgewood, West Orange, Montclair, Randolph, Freehold, Morristown, Westfield, Chatham, Madison, Florham Park, Philadelphia. He's also a destination wedding and portrait photographer, having shot weddings and portraits Bologna, Italy; the Czech Republic; Jaipur, India; Osaka and Kyoto in Japan; and St. Moritz, Switzerland.
No matter where you are getting married or where you'd like to have your portraits taken, we are thrilled to work with you and capture the best wedding or portrait photographs you could imagine.
"Dear Kyo and Janna, We cannot begin to thank you enough for all the work you did for our wedding! Kyo — you were so fun and easy to work with and our pictures are breath-taking! Janna — our album looks stunning! Thank you truly!"
— Brie and Rudy
How to Book Kyo
If you need a candid, friendly NYC-area wedding or portrait photographer, we'd love to help. Just contact us and we'll set up a time to talk!